Lockheed Martin Exhibit Centers North and South
Experience the latest in space technology and network with your customers when you visit our expansive exhibit center. The 36th Space Symposium is the number one international event for the space industry, attracting thousands of representatives from the military, civil and commercial space sectors – all in one location. This is the one event where our exhibitors know they can reach all of their customers and new prospects in one place. Don't miss this opportunity to reach your target audience.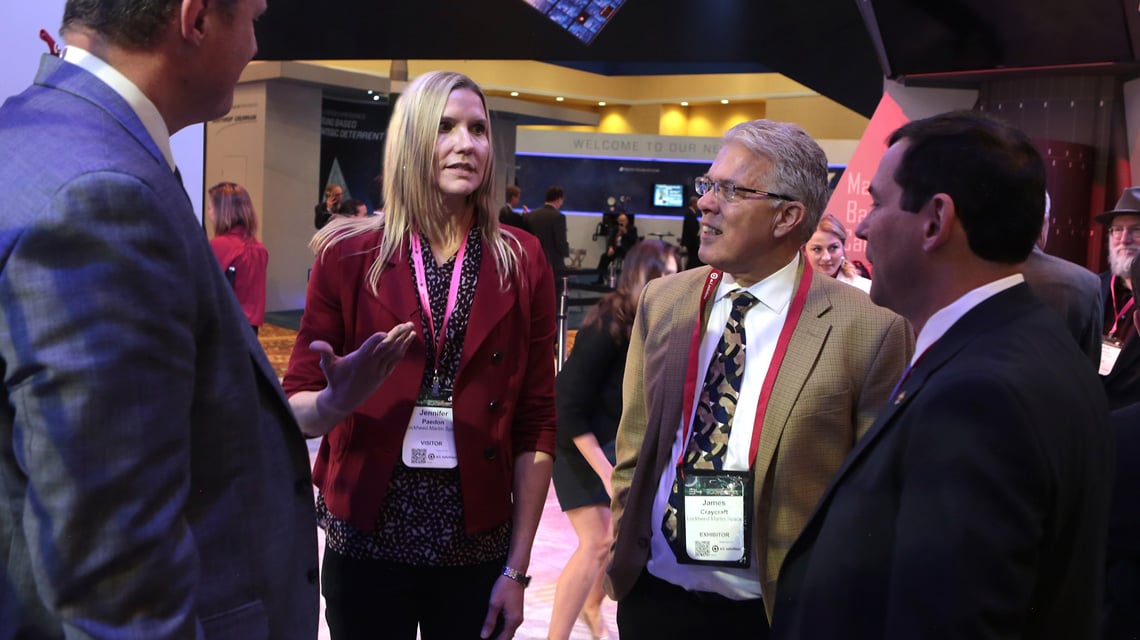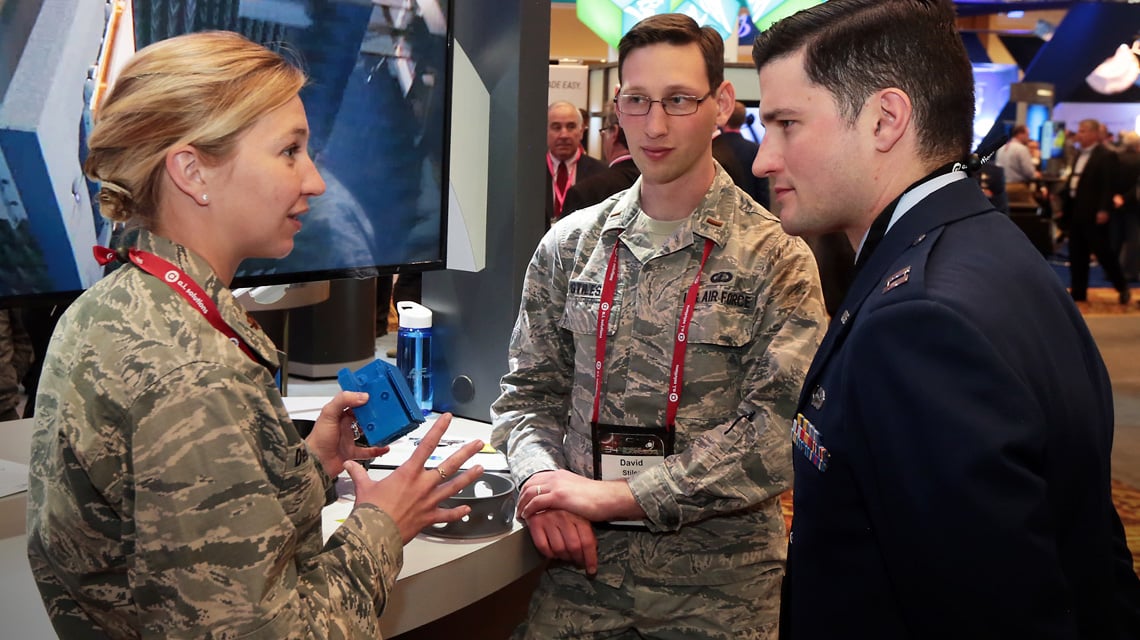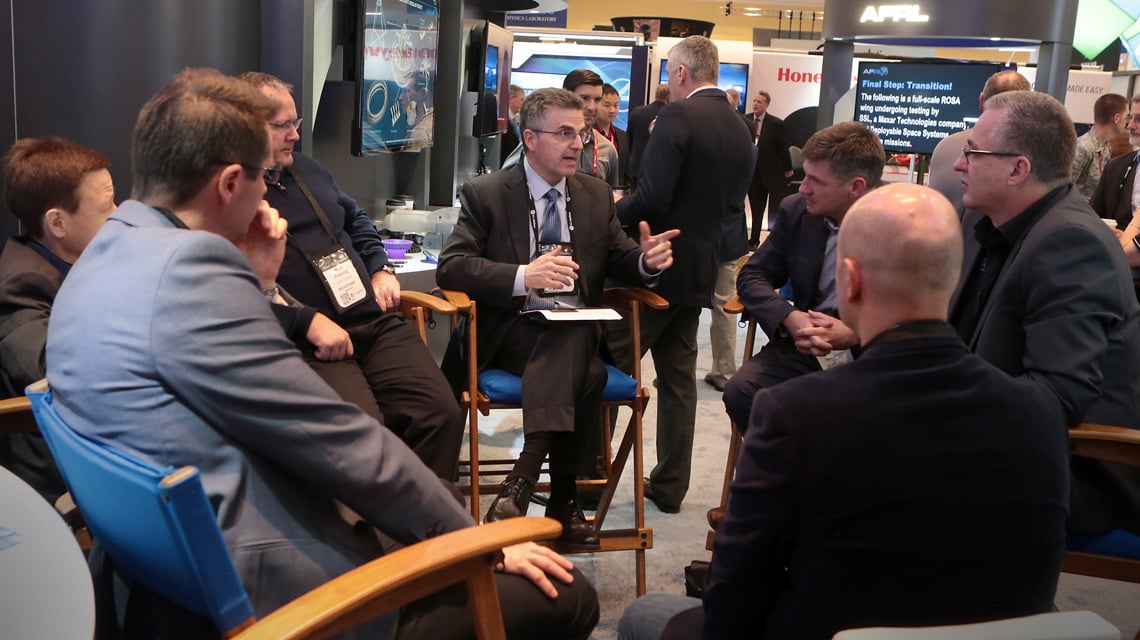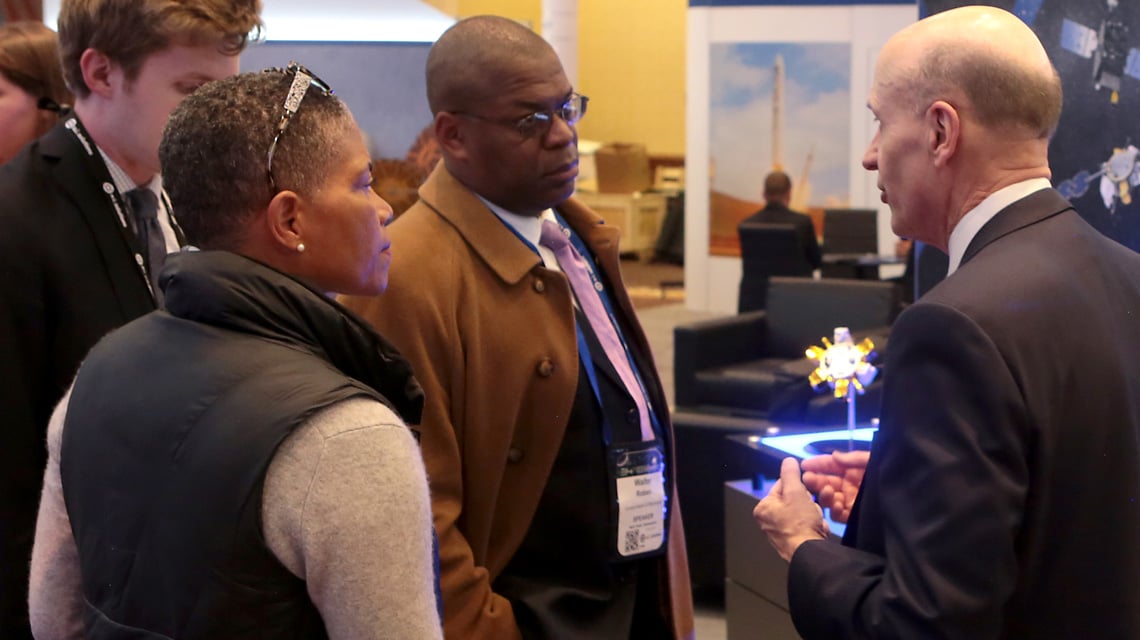 ---
Going to space is just the beginning.
It's what you do when you get there that matters.
Lockheed Martin builds satellites and spacecraft that do amazing things in space for government and commercial customers. Connecting people. Advancing discovery. And protecting what matters most. Lockheed Martin-built satellites give earlier warning of severe weather, connect troops on the battlefield and deliver GPS directions to a billion people worldwide.
As we look to the future, we're driving innovation to help our customers do even more in orbit. That's why we're designing smarter satellites that operate like smartphones in the sky, with apps that can be updated in orbit, so they can adapt to changing mission needs on the ground. Your mission is ours. And as that mission evolves, we'll be ready.
---
Exhibitor Registration
Desk Hours
Lockheed Martin Exhibit Center (Broadmoor Hall)
Saturday 10:00 a.m. - 3:00 p.m.
Sunday 10:00 a.m. - 3:00 p.m.
Monday 7:30 a.m. - 9:00 p.m.
Tuesday 7:00 a.m. - 7:00 p.m.
Wednesday 7:00 a.m. - 5:00 p.m.
Thursday 8:00 a.m. - 5:00 p.m.
For Attendees, Speakers / VIPs, Media or Volunteers registration hours and locations , visit the Registration Hours Page.