Dear Colleague:
As a Space Symposium participant, you know firsthand the energy and excitement that are generated when the global space community comes together. That's why we wanted to provide you an update on efforts to bring everyone back together April 4 - 7, 2022 in Colorado Springs. Here are some important details for your awareness:
COVID-19 Precautions – While the COVID-19 pandemic is still present, the Space Foundation is working closely with The Broadmoor team, Freeman exhibit management, other support vendors, and state and local public health authorities to provide everyone a safe and successful Symposium environment. Those efforts include thorough and constant cleaning and sanitizing of surfaces, assembly venues, meeting rooms and exhibit spaces. Other safeguards include high tech scanning, the use of facial coverings and other social distancing practices. Additional details are forthcoming but PDFs outlining the safety and hygiene practices to be used by The Broadmoor and Freeman are now available on the Space Symposium web site for your review.
Bring your masks to the 37th Space Symposium – The U.S. Centers for Disease Control and Prevention is now recommending that all individuals wear a mask indoors in public, in areas of substantial or high transmission levels, to maximize protection and prevent spreading to others. In consultation with our government and industry stakeholders, Space Foundation is currently directing that all individuals, regardless of vaccination status, wear masks at indoor settings that are part of the 37th Space Symposium. We will continue monitoring reports and guidance from the CDC, Colorado Department of Public Health & Environment, and the El Paso County Department of Public Health and assess potential changes to this policy.  The health and safety of all Space Symposium participants and our team, remains of the utmost importance to us. As the event date approaches, please check here for the latest updates.
Livestream of Symposium Program – Another change for this year's Symposium is the ability for on-site registrants to livestream sessions to a personal device. We will also share content live and on-demand with current symposium registrants who are unable to attend due to company-wide travel bans or international travel restrictions. Those details are under development but keeping the space community connected globally - both in-person and virtually - is a priority, especially in today's new operating environment.
Speakers and Presenters – We have already received commitments from the executive leaders of NASA, the Defense Department, the US Commerce Department, Space Force, the US Air Force, numerous international space agencies and renowned corporate leaders from around the globe who will share their insights and observations on the future of space exploration, infrastructure security and economic development. For the latest on the Symposium program, please see our agenda on the Space Symposium's homepage. For additional questions, contact [email protected].
Exhibits – This year we will have nearly 200 exhibitors in a newly opened space that will allow for safety and ease of access and movement by everyone. Our exhibits management vendor, Freeman, has recently resumed working tradeshows and is implementing their best practices with us. For additional inquiries on exhibits, sponsorships and Space Foundation membership benefits, contact [email protected].
Other Inquiries – For any other questions you might have regarding registration, accommodations, or attendance at this year's Space Symposium, please reach out to us at [email protected].
As the world continues to address the Coronavirus, no one knows what the future holds. At the Space Foundation, we are committed to being the best steward of the global space community that we can be. We believe in connecting people, ideas and opportunities in a safe, healthy and successful environment and with your support and assistance, we will be successful in that mission.
Please reach out to us with questions and inquiries via the email addresses we have shared within this message.
Sincerely,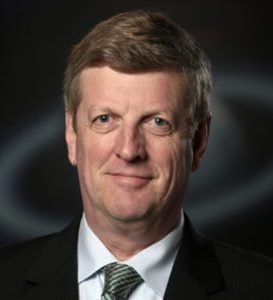 Steve Eisenhart
Senior Vice President –
Strategic and International Affairs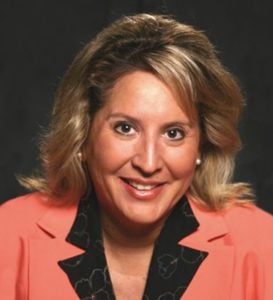 Elizabeth Wagner
Senior Vice President –
Strategic Partnerships
COVID-19 Guidelines for the 37th Space Symposium