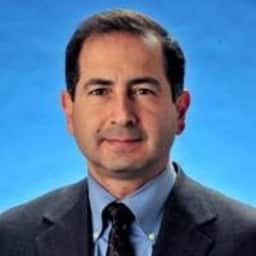 Al Tadros
Chief Growth Officer & Executive Vice President of Space Infrastructure
Redwire
Al Tadros is the Chief Growth Officer and Executive Vice President of Space Infrastructure at Redwire.
In his current role, Tadros oversees the company's long-term growth strategy and business development activities. He is responsible for advancing development, increasing adoption, and building momentum for Redwire's mission-enabling capabilities within civil, defense and commercial space sectors.
With nearly three decades of experience as an aerospace executive, Tadros is a thought leader in on-orbit servicing, assembly, and manufacturing with a proven track record in maturing satellite and space systems programs for exploration, national security, and commercial innovation.
Previously, he served as Vice President of Space Infrastructure and Civil Space at Maxar Technologies where he led significant innovation in next-generation spacecraft design and space infrastructure, integrating robotics and on-orbit satellite manufacturing, servicing, and assembly capabilities. Over the course of his career at Maxar, he participated in 13 missions and launch campaigns, many of which deployed cutting-edge communications and remote sensing systems.
Tadros has worked with both commercial enterprises and government agencies to develop space systems for communications, satellite servicing, remote sensing, and exploration.
An authority in on-orbit servicing, assembly, and manufacturing, Tadros holds patents in the field of attitude control systems and was responsible for early telerobotics research for the International Space Station.
He holds a Bachelor's degree in Aerospace Engineering and a Master's degree in Mechanical Engineering from Massachusetts Institute of Technology (MIT).
---
Related Sessions
Space Exploration Track
Wednesday, April 6, 2022
10:30 am - 5:00 pm
Track: Track Pass
---