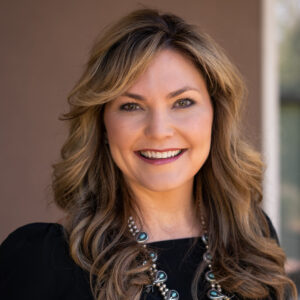 Alicia Keyes
Cabinet Secretary
New Mexico Economic Development
Prior to joining Governor Michelle Lujan Grisham's cabinet, Alicia J. Keyes was the Director of the Albuquerque Film, Television and Media Office under Mayor Tim Keller. During her time with Keller's administration, Keyes was instrumental in initiating and closing the recent deal with Netflix in which the company purchased ABQ Studios and committed to spend $1 Billion in production.
Prior to working with the City of Albuquerque, Keyes was the Executive Director of Worldwide Acquisitions and Co-production for the Walt Disney Company. She was responsible for the acquisition of theatrical motion pictures for distribution including domestic and international rights. Keyes began in the entertainment business working for Joel Fields and Len Hill developing television movies.
Keyes grew up in Albuquerque, New Mexico. She graduated from the Albuquerque Academy in 1993 and then received her bachelor's degree at Claremont McKenna College in Politics, Philosophy and Economics. She adopted twin boys, Charles and Alexander Touche, who followed in their mother's footsteps and graduated from the Academy in 2017. They now attend Cornell and Penn State Universities.
---
Related Sessions
Salon Luncheon: New Mexico Partnership
Tuesday, April 5, 2022
12:15 pm - 1:30 pm
Track: By Invitation Only
---