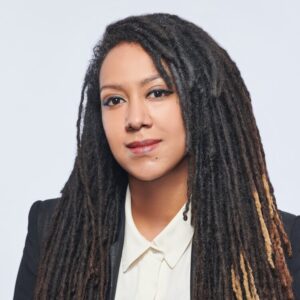 Alicia Woodley
Chief Counsel & Corporate Operations
Axiom Space
As Axiom paves entirely new ground in the space industry, Alicia Woodley brings two decades of experience in business law and corporate management to overseeing its legal and compliance operations. She serves as an active thought leader in areas of space law and contracting that are in infancy.
Prior to Axiom, she directed special projects as General Counsel and Chief Strategic Officer for the US Medical Innovations family of companies specializing in research, product development, manufacturing, sales & distribution of plasma-energy surgical devices. She previously held positions as a leveraged finance attorney at Dewey & LeBoeuf LLP, legal fellow to the General Counsel's Office of Teach for America, and financial analyst on the Goldman Sachs International Equities Trading Floor. 
Alicia holds a veritable collection of degrees, including: a B.A. from Brown University; an MBA from the Wharton School of the University of Pennsylvania; a J.D. from Harvard Law School; an M.A. from Penn's Lauder Institute; and the International Space University's SSP certificate.
---
Related Sessions
Space Law Workshop
Monday, April 4, 2022
1:15 pm - 5:15 pm
Track: Affiliated Event
---