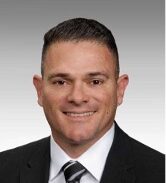 Angel Crespo
Vice President, Space Engineering Space & Airborne Systems
L3Harris Technologies
Angel Crespo is vice president, Space Engineering for the L3Harris Technologies Space & Airborne Systems (SAS) segment. Space & Airborne Systems covers an extensive portfolio of solutions in space payloads, sensors and full- mission solutions; classified intelligence and cyber defense; avionics; electronic warfare; and air traffic management.
In this role, Crespo provides SAS Engineering leadership for the entire space business and reports to the SAS Vice President of Engineering & Technology.
Before joining L3Harris in 2021, Crespo was the program director for Test and Support Products (T&SP) on the Fleet Ballistic Missile Program (FBM), as well as director of the Eastern Range Site at Lockheed Martin. His responsibilities included ensuring continued performance of all test and support products on the long-standing FBM contract. In his role as site director, he led the management of all site resources and activities and was responsible for the welfare of Lockheed Martin employees at the Eastern Range, located on the Cape Canaveral Air Force Station in Florida.
Previously, Crespo worked for Raytheon Missile Systems, serving as site manager for Raytheon's Redstone Missile Integration facility in Huntsville, Alabama. In this role, he managed the critical activities of site construction, systems installations and qualifications, and ordnance certification for operations, requiring extensive coordination with the DoD, U.S. Army Redstone Arsenal Safety, and U.S. Army Corps of Engineers. Upon the successful opening of the site, he led the start of All-Up-Round (AUR) manufacturing operations for final assembly, integration and test for Standard Missile-3 and Standard Missile-6 programs.
Crespo serves as an executive champion for the University of Puerto Rico, recruiting engineering students as prospective hires.
Crespo has a Bachelor of Science degree in Mechanical Engineering from the University of Puerto Rico, and a Master of Science in Systems Engineering from the University of Arizona.
---
Related Sessions