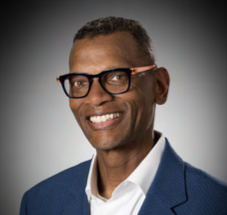 Bobby Wilkinson Jr.
Senior Director, Diversity and Inclusion
Ball Aerospace
Bobby Wilkinson Jr. is the Senior Director of Diversity and Inclusion (D&I) for Ball Aerospace. Wilkinson leads efforts to build and scale Ball Aerospace's D&I strategy into every aspect of the Aerospace business and culture in partnership with Ball Corporation's D&I team. This includes the effective recruitment, retention and development of Ball's diverse workforce and designing programs to foster an inclusive workplace where employees feel they can bring their authentic selves and gifts.
Wilkinson is a respected executive leader dedicated to diversity, equity and inclusion from a recruitment and marketing leadership perspective. In the span of his 20-year career, Wilkinson has brought his passion for creating environments where employees feel a true sense of engagement and belonging, enabling their creativity and innovation to transform business operations.
Prior to Ball, he served as Vice President, Head of Inclusion, Diversity and Corporate Social Responsibility (CSR) at financial services firm TIAA/Nuveen. There, he established and chaired the first Senior Global Diversity, Equity and Inclusion Council focused on developing a culture of associate belonging and engagement, and using insights to set measurable representation benchmarks. Wilkinson also served as TIAA's Vice President of Retail Financial Services, responsible for marketing strategy and leading customer segmentation initiatives.
He is also a former member of the board of directors for Out and Equal, the premier global organization working exclusively on LGBTQ workplace equality.
Wilkinson received a B.A. in finance and business education from Eastern Kentucky University, an MBA from the University of Phoenix, an executive leadership certification from the University of Pennsylvania, and a D&I certification from eCornell.
---
Related Sessions
New Generation Space Leaders: Leadership Exchange "Speed Mentoring"
Monday, August 23, 2021
2:00 pm - 4:00 pm
Track: New Generation Space Leaders
---