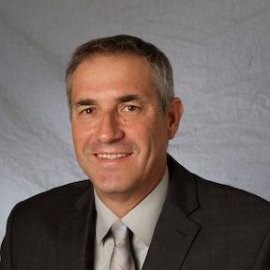 Craig Gravelle
Senior Director for Strategic Development
General Atomics
Mr. Craig Gravelle is Senior Director, Space Systems Strategic Development at General Atomics Electromagnetic Systems (GA-EMS). Mr. Gravelle is responsible for the growth of GA-EMS's space and intelligence systems business for United States Department of Defense (DoD) and civil government programs. During Mr. Gravelle's more than 40 years of experience in the aerospace industry, he has led pursuits of new business opportunities with the intelligence community, United States Air Force/Space Force, international clients and commercial space systems customers. With GA-EMS, Mr Gravelle has provided strategic leadership for pursuit of small spacecraft and associated technologies for both customized and constellation applications for US government and commercial customers. He also has been active in formulating GA-EMS' strategy for implementation of nuclear power and propulsion for space missions.
Mr. Gravelle's broad range of industry experience includes space systems development for Sierra Nevada Corporation, where he was responsible for leading a team to define the new capabilities of the Dream Chaser reusable space vehicle for their Space Exploration Systems business area. He has held senior management and executive positions with start-ups to large aerospace companies including General Dynamics, Comtech and Lockheed Martin.
Prior to joining GA-EMS, Mr. Gravelle was Founder and President of Gambit Space & Defense, a subsidiary of Strategic Capture Resources, Inc., where he focused on concepts for disruptive space platforms. In under a year, he grew the company to ten full- and part-time consultants with revenues of $1 million.   In 2002, Mr. Gravelle founded Signal Research Corporation (SRC), a small business devoted to providing unique and innovative intelligence solutions for the DoD and aerospace customers. During his time with SRC, he led efforts that instituted core technical competencies in radiofrequency measurement and signature intelligence (MASINT), high frequency (HF) communications, advanced signals intelligence (SIGINT), and space systems engineering. Mr. Gravelle sold SRC to Comtech AeroAstro, Inc. in 2006 and assumed the role of Executive Vice President of Business Development and Advanced Programs.
Mr. Gravelle holds a Bachelor of Science in Aerospace Engineering from the University of Michigan and completed graduate studies in Aerospace Engineering and Physics from the University of Michigan and University of Colorado. He also completed the University of Michigan's Executive Management Program.     
---
Related Sessions
Space Classified Programing
Monday, April 4, 2022
9:00 am - 5:00 pm
Track: By Invitation Only
---