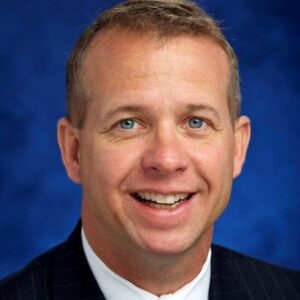 Darrin Buck
Director, Business Development, Capture and Government Relations, Space Systems
Northrop Grumman
Darrin Buck is the Director of business development, capture and
government relations for Northrop Grumman Space Systems Sector. In this capacity, he is responsible for formulating growth strategies, and managing and executing
the tactics required to implement those strategies in support of the sector's core programs and new business captures. He is also responsible for leading the Sector's engagement with Senior U.S. Government customers and Congressional members and staff(s). In addition, Darrin is the business development director for the Corporate National Security Space Campaign and leads the Space Security Business Strategy team.
Darrin brings more than 25 years of experience in the Aerospace and Defense industry, the past 12 with Northrop Grumman. Most recently, he directed Northrop Grumman Aerospace Systems sector's Long Range Strategic Plan (LRSP) development. Prior roles within Northrop Grumman include various leadership roles within the Strategy and Business development areas of our business including; Space Security, National Security Systems, Military Systems and other restricted areas of our space portfolio.
Prior to joining Northrop Grumman in 2008, Darrin spent 12 years at the former Orbital/ATK Corporation. During his time at Orbital/ATK Darrin held increasing levels of Engineering, Program Management, Strategy and Business Development roles.
Darrin spent 7 years in the United States Navy and holds a Bachelor's of Science in Business Management (Program Management).
---
Related Sessions
New Generation Space Leaders: Leadership Exchange "Speed Mentoring"
Monday, April 4, 2022
2:00 pm - 4:00 pm
Track: New Generation Space Leaders
---