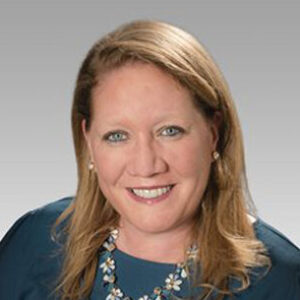 Deidre Walsh
Vice President, Strategic Operations
Ball Aerospace
Deirdre M. Walsh is the Vice President of Strategic Operations for Ball Aerospace. As the company's senior executive in the Washington, DC area, Walsh is responsible for leading the creation and execution of government relations strategies to enhance the company's reputation and strategic positioning in the industry as a trusted mission partner. Previously, Walsh served as the first chief operating officer of the Office of the Director of National Intelligence (ODNI), where she led the ODNI in its transformation to better integrate and unify the nation's intelligence community priorities and strategies.
Walsh is a recognized leader in the Intelligence Community and the broader aerospace and defense industry, with a reputation for steadfast commitment to serving the nation and warfighter throughout her career.
Prior to her most recent role, Walsh served as director of Legislative Affairs at the ODNI, where she managed interactions with Congress, supported Congressional oversight requirements and advised ODNI senior leaders on Congressional priority interests.
---
Related Sessions
Space Classified Programing
Monday, April 4, 2022
9:00 am - 5:00 pm
Track: By Invitation Only
---