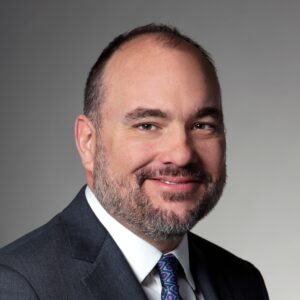 Dr. Davin Swanson
Chief Engineer in Space & C2 Systems
Raytheon Intelligence and Space
Dr. Davin Swanson is a nationally recognized expert in space EO/IR sensors and line-of-sight control systems who currently works as a Chief Engineer in Space & C2 Systems at Raytheon Intelligence and Space in El Segundo, California. Davin's technical expertise includes OPIR mission systems engineering, line-of-sight estimation and control, spacecraft attitude determination and control, line-of-sight jitter assessment, and EO/IR payload systems engineering.
Prior to joining Raytheon, Davin spent 15 years at The Aerospace Corporation providing independent analysis, assessment, and design support to a wide range of missions, customers, and contractor solutions across the DoD, IC and civil space communities. He is well-known in the industry through his work on some of the nation's most critical space programs, including SBIRS GEO and many classified efforts. At Aerospace Davin led the Control Analysis Department and served as Systems Director of the MILSATCOM Special Capabilities Division's Space Segment, providing technical leadership to large teams on multiple efforts.
Davin currently serves as a member of the NASA Engineering and Safety Center's Guidance and Control Technical Discipline Team, and holds leadership and planning positions with the annual American Astronautical Society Guidance and Control Conference.
He holds bachelor's and master's degrees and a Ph.D. in mechanical engineering from the Georgia Institute of Technology.
---
Related Sessions