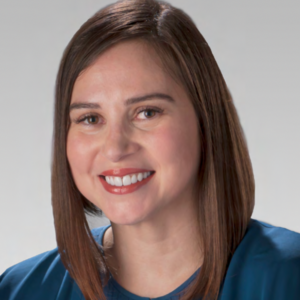 Dr. Makenzie Lystrup
Vice President & General Manager, Civil Space
Ball Aerospace
As Vice President and General Manager of Civil Space, Dr. Makenzie Lystrup is responsible for Ball Aerospace's portfolio of civil space systems that include science, operational weather and Earth observation, and advanced technologies development objectives.
Lystrup joined Ball in January 2013 in the company's Strategic Operations organization, based in Washington, D.C., where she led Ball's space sciences portfolio. She most recently served as senior director, Civil Space Advanced Systems and Business Development, where she managed new business activities for NASA, NOAA and other civilian U.S. government agencies as well as for academia and other science organizations.
Under her leadership, Ball recently won contracts for two major astrophysics missions: NASA's Imaging X-Ray Polarimetry Explorer (IXPE) and the Wide Field Instrument opto-mechanical assembly for the Nancy Grace Roman Space Telescope, formerly WFIRST.
Previously, Lystrup worked in the U.S. House of Representatives as a Congressional Science & Technology Policy Fellow. During her time on the Hill, she managed an issue portfolio ranging from technology and privacy to national defense to nuclear energy and nonproliferation.
In 2019, Lystrup was elected to the rank of Fellow of the American Association for the Advancement of Science for her distinguished record in the fields of planetary science and infrared astronomy, science policy and advocacy, and aerospace leadership.
Lystrup is actively engaged in the broader science and aerospace communities. She currently serves on boards and committees for Association of Universities for Research in Astronomy (AURA), International Society for Optics and Photonics (SPIE), American Astronomical Society (AAS) and CO-LABS.
Lystrup received a B.S. in physics from Portland State University, and a Ph.D in astrophysics from University College London.
---
Related Sessions