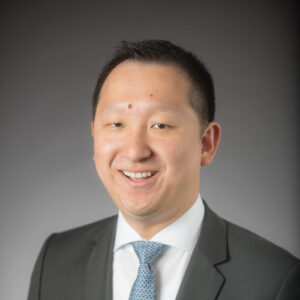 Eaton Kuh
Principal
Booz Allen Hamilton
Eaton Kuh is a Principal at Booz Allen Hamilton in the National Capital Region where he coordinates a wide range of organization transformation services to the U.S. Space Force (USSF). He has more than fifteen years of experience in large-scale business and digital transformation, business process reengineering, strategic planning, organization change management, innovation design, performance measurement, asset management, and organizational design. His professional experiences include working with all levels of government (federal, state, municipal), DoD and non-DoD federal offices, multiple armed service branches, commercial industries, and nonprofit organizations.
He has significant experience with Department of Air Force-related organizational transformations or strategic initiatives which spans across strategic to tactical echelons as well as multiple geographic and functional areas. From March 2019, he was a core contributor to the Space Force Planning Task Force. Since December 2019, Eaton leads Booz Allen's support across the Headquarters USSF offices with specific focus on standup, transformation, and strategic efforts that contribute to the USSF's endeavors towards excellence as a digital service including but not limited to a digital culture, vision and roadmap.
Eaton is a graduate of the Wharton School of Business, University of Pennsylvania (B.S., Economics) and the Stern School of Business, New York University (M.B.A., Strategy & Analytics). He has a variety of certifications including Lean Six Sigma, Design Thinking/Innovation, and Strategy/Performance Management. Eaton is an adjunct instructor for the Change Management Advanced Practitioner (CMAP) program at Georgetown University since 2017. He contributes to his firm's intellectual capital development around agile transformation, process automation, digital transformation, digital human capital management, and data driven decision-making. He holds an active Top-Secret clearance with the U.S. Department of Defense.
---
Related Sessions
Building a Digital Force
Wednesday, August 25, 2021
3:10 pm - 4:10 pm
Track: Symposium Program
---