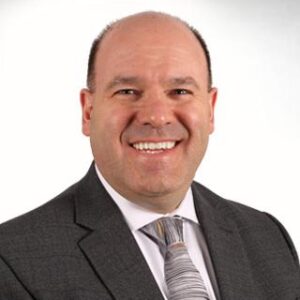 Frank DeMauro
Vice President and General Manager, Strategic Deterrent Systems
Northrop Grumman Space Systems
Frank DeMauro is Vice President and General Manager of the Strategic Deterrent Systems (SDS) division at Northrop Grumman's Space Systems sector, a premier provider of autonomous & space systems and next-generation solutions to assist our customers worldwide, preserve freedom and advance human discovery.
The Strategic Deterrent Systems portfolio includes the GBSD program, the new Intercontinental Ballistic Missile modernization program requested by the U.S. Air Force in nearly 25 years. The division is also home to the ICBM ground sustainment program, as well as Advanced Programs. Prior to the establishment of the SDS division, DeMauro led the company's Tactical Space Systems division where he was responsible for the company's national security, human space systems, satellite servicing and commercial communication satellite business segments.
DeMauro also served as the Program Director of the Commercial Resupply Services program for Orbital ATK where he managed the development, production and delivery of multiple Cygnus spacecraft and oversaw several successful cargo delivery missions. He also held the position of Vice President of Engineering as well as numerous leadership and program management positions in Northrop Grumman's commercial communications satellite group.
Throughout his extensive career, DeMauro has held positions in Subsystem Development, Systems Engineering, and Business Development.
DeMauro has received the NASA Exceptional Public Service Medal, the Rutgers School of Engineering Distinguished Alumnus Award, the National Space Society Space Pioneer Award, and the Pete Rustan Civil Space "Courage to Innovate" Award. As a member of the Cygnus team, he has also received the AIAA Space Systems Award and the RNASA Stellar Award for the COTS Development Program.
A native of New Jersey, DeMauro holds a bachelor's degree in mechanical and aerospace engineering from Rutgers University.
Northrop Grumman is a technology company, focused on global security and human discovery. Our pioneering solutions equip our customers with capabilities they need to connect, advance and protect the U.S. and its allies. Driven by a shared purpose to solve our customers' toughest problems, our 90,000 employees define possible every day.
---
Related Sessions