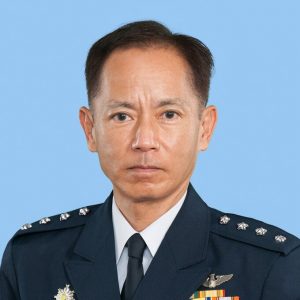 Gen. Shunji Izutsu, JSDF
Chief of Staff
Koku-Jieitai
General IZUTSU Shunji assumes duties as the Chief of Staff, Koku-Jieitai (Japan Air Self-Defense Force) on August 25, 2020. As the highest ranking officer in the Koku-Jieitai, he leads a force of some 50,000 service members and civilians.
He is a native of Chiba Prefecture, east of Tokyo, and a graduate of National Defense Academy, where he was enrolled in the Department of Mechanical Engineering. He studied at the US Air Force's Air Command and Staff College and Harvard Kennedy School, earning his Master in Public Administration.
He was commissioned in the Koku-Jieitai in 1986 and became an F-4 pilot after completing his pilot training on T-4. His command assignments include Flight Group Commander of 7th Air Wing, Commander of 6th Air Wing and Commander of Western Air Defense Force, and most recently, he was appointed as Commander, Air Defense Command, the largest command of the Koku-Jieitai's five major commands, where he also served as the Commander of Joint Task Force – Ballistic Missile Defense.
His key staff assignments include Chief of Defense Plans and Policy Section at Air Staff Office (ASO), Director of Personnel Division at ASO, Deputy Inspector of Inspector General's Office of Legal Compliance and Director General of Personnel and Education Department at ASO.
He also has an overseas assignment for reconstruction and support mission for Iraq.
General Izutsu enjoys running and building plastic models. He is married to Yuko, and they have 2 children.
---
Related Sessions
International Military Collaboration
Tuesday, April 18, 2023
3:30 pm - 4:15 pm
Track: Symposium Program
---