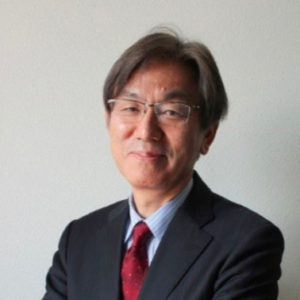 Hiroshi Sasaki
Vice President
Japan Aerospace Exploration Agency (JAXA)
On April 1, 2020, Mr. SASAKI Hiroshi assumed JAXA Vice President responsible for Human Spaceflight Technology Directorate, JAXA Space Exploration Center, and Space Exploration Innovation Hub Center. He plays the leading role in JAXA's human space programs.
Preceding this, he has served a wide range of management positions in JAXA including Director of JAXA Space Exploration Center, Director of Lunar Exploration Program Preparatory Office, Director of Strategic Planning and Management Department, and Director of Management and Integration Department of Institute of Space and Aeronautical Science (ISAS).
Mr. SASAKI started his career in space when he joined National Space Development Agency (NASDA), one the three predecessor organizations of JAXA, in 1987. As a structure and propulsion engineer, he worked in space transportation fields for many years including development of H-II Orbiting Plane (HOPE)/Orbital Reentry Flight Experiment (OREX) and LE-7 engine for H-II launch vehicle. He also contributed to the systems development of H-II Transfer Vehicle (HTV), logistics supply vehicle for the International Space Station (ISS), and led international coordination as Deputy Project Manager of HTV Project Team.
Mr. SASAKI received the Commendation for Science and Technology by the Minister of Education, Culture, Sports, Science and Technology in 2011 and the Japan Society for Aeronautical and Space Science Award in 2011. He holds a Master of Engineering from University of Tokyo.
---
Related Sessions
Space Exploration Track
Wednesday, April 6, 2022
10:30 am - 5:00 pm
Track: Track Pass
---