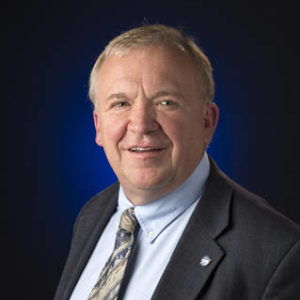 James Reuter
Associate Administrator for Space Technology Mission Directorate
NASA
James L. Reuter is the associate administrator for the Space Technology Mission Directorate (STMD) at NASA Headquarters in Washington. He provides executive leadership and management of the technology programs within STMD, with an annual investment value of more than $1 billion.
During his almost four-decade career at NASA, Mr. Reuter has held several leadership positions, including: STMD deputy associate administrator, senior executive for technical integration at NASA's Marshall Space Flight Center in Huntsville, Alabama, chair of the standing review board of the Exploration Systems Division at NASA Headquarters, deputy manager of the Space Shuttle Propulsion Office, and environmental control and life support manager for the International Space Station.
Mr. Reuter has received numerous NASA awards and honors, including a Presidential Rank Award, Distinguished Service Medal, Outstanding Leadership Medal, NASA Exceptional Achievement Medal, and NASA Exceptional Service Medal.
---
Related Sessions
Moon to Mars Strategy Implementation
Wednesday, April 19, 2023
2:00 pm - 2:45 pm
Track: Symposium Program
---