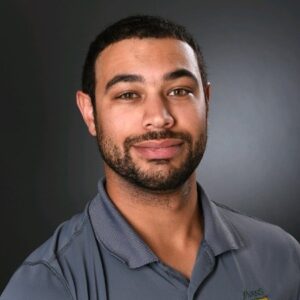 James "Tony" Moore
Manufacturing Engineer
Ball Aerospace
Tony Moore is a Manufacturing Engineer at Ball Aerospace. He began his career at Ball as an intern in 2014, and has since supported several programs as a manufacturing engineer.
Moore served as Ball's lead Manufacturing Engineer on NASA's recently launched Imaging X-ray Polarimetry Explorer (IXPE) spacecraft, which is studying the X-ray polarimetry of extreme objects such as supermassive black holes. Moore has also worked on weather instruments such as NOAA-20's Ozone Mapping & Profiler Suite (OMPS) and national defense programs.
Moore is an active volunteer with a variety of STEM organizations and serves on Denver's chapter of the National Society of Black Engineers (NSBE).
Moore received a B.S. in manufacturing engineering from Northern Illinois University, a M.S. in engineering management from the University of Colorado at Boulder and he is currently a Ph.D. candidate in systems engineering at Colorado State University.
---
Related Sessions