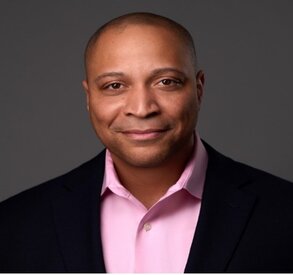 Jeremiah Starr
National Security Engagement Director, Colorado Springs
U.S. Department of Defense
Jeremiah Starr is the National Security Engagement Director for Colorado Springs within the National Security Innovation Network (NSIN). The National Security Innovation Network's mission is to "build networks of innovators that generate new solutions to national security problems." National Security Innovation Network is headquartered in Arlington, Va., and has regional offices in 21 commercial innovation hubs throughout the United States. Through its headquarters, regional hubs and embedded university partnerships, National Security Innovation Network builds a national network of innovators and delivers programming that solves real-world, Department of Defense problems through collaborative partnerships with nontraditional problem solvers within the academic and early-stage venture communities.
Jeremiah entered the Army in 1995 as an enlisted soldier and earned the rank of Staff Sergeant.  He was selected to attend Officer Candidate School (OCS) and was commissioned as a Multi-Functional Logistics Officer in 2003. His military career has included a deployment to Iraq in support of the Global War On Terrorism (GWOT), selection to teach and serve as Course Director at the United States Military Academy West Point (USMA), attendance at the Command General Staff College (CGSC), duty as Regional Logistics Advisor within the Office of the Program Manager, Saudi Arabian National Guard Modernization Program (OPM SANG) and Deputy Director for Army Pre-Positioned Stock (APS-4) in Northeast Asia. After 20 years of service, Jeremiah retired from active duty in 2016.
Jeremiah's recent civilian highlights include medical device manufacturing within Johnson & Johnson (J&J), Missile Defense Agency (MDA) lifecycle sustainment for both the Long-Range Discrimination Radar (LRDR) & the Homeland Defense Radar- Hawaii (HDR-H), and most recently with Amazon robotics innovation launching the first Generation 11 (GEN11) Fulfilment Center (FC) in Colorado Springs.
---
Related Sessions