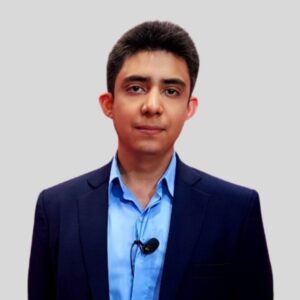 José Medina Bosleman
Founder & Director
Space LATAM
José is a tech entrepreneur Director of Space Latam organization that promotes space entrepreneurship and cooperation in Latin America and which they represent the European program Copernicus. and Founder of Call to Space . Currently serves also as Regional Director of Alliances and Contents for Campus Party Argentina, Paraguay & Uruguay. And is a member of the International Astronautical Federation (IAF) Entrepreneurship and Investment Committee.
Speaker and consultant on issues related to early-stage startups, innovation ecosystems & entrepreneurship, he was trained in business innovation by the Young Americas Business Trust / OEA, and the Israeli Mashav agency for international cooperation, and obtained various awards for his work, including TOYP Buenos Aires (Ten Outstanding Young People) by JCI, #Protagonist by the National Youth Secretariat of Paraguay, and Outstanding Young Professional of the Space Sector (IAC2018 Bremen), and Young Leaders of the Americas Fellow 2021 (by the U.S Department of State).
During all this time he has worked with different companies, SMEs, incubators, investment funds, governments, space agencies, and NGOs among which we can name: JCI Argentina,
Aiesec, Microsoft, LG, Ford, Google Developers Group, Campus Party, various Ministries, Chambers, the European Commission, UNOOSA, and the Government of the City of Buenos
Aires, several government branches in Paraguay, Argentina and Uruguay, and universities, among others.
---
Related Sessions