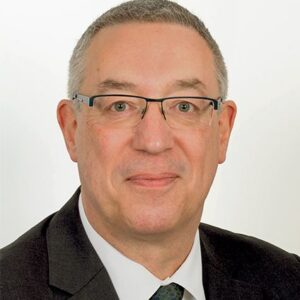 Manfred Jaumann
Vice President, Head of Low Earth Orbit & Suborbital Programs
Airbus Space Systems
Manfred Jaumann is Airbus' responsible manager for all Low Earth Orbit Space Exploration activities including the European part of the International Space Station (ISS) and the Sounding Rocket Program.
Jaumann is responsible for providing operations and utilization engineering support for the European part of the ISS for scientific and technical research.  He is also in charge of performing payload missions for institutional and commercial customers on the Airbus-owned external platform Bartolomeo.
Prior to this role, Jaumann served as Head of Engineering for Space Exploration within Airbus from 2015 to 2017.
Jaumann began his professional career in 1979 in the German Armed Forces, where he served as Battery Control Officer and then Tactical Director of a Surface-to-Air Missile HAWK Air Force squadron. In 1991, he moved to Deutsche Aerospace and succeeding companies, where he held numerous management positions in the Space sector. In addition, he served as Director of International Offset from 1998 to 2001.
Jaumann is a graduate of the University of German Armed Forces with a Master of Science degree in Aerospace Engineering and a bachelor degree in International Marketing of the AKAD University in Switzerland. Jaumann is based in Bremen and Friedrichshafen, Germany.
---
Related Sessions
Space Exploration Track
Wednesday, April 6, 2022
10:30 am - 5:00 pm
Track: Track Pass
---