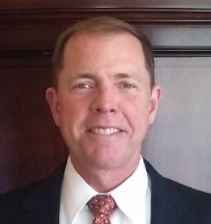 Mark Baird
President
VOX Space
Mark is the President of VOX Space. He brings his broad experienced background in the space industry and enthusiastic leadership to the VOX Space team, joining in August 2021. Prior to joining VOX Space, Mark was the Principal Director of Strategic Integration for Lockheed Martin Space. Working in the Special Programs line of business, he was responsible for formulating strategies in support of National Security Space customers and managing program performance. Previously, in the Strategy and Business Development group, Mark supported the development and operationalization of the LM Space strategy for both individual programs and enterprise initiatives.
Mark retired from the Air Force in Sep of 2019 and served as Deputy Director of the Space Force Planning Task Force, responsible for the detailed planning activities associated with standup of the United States Space Force. He also served as Deputy Director, National Reconnaissance Office where he engaged with combatant commanders, intelligence community, DoD officials and Hill staff in building and operating a broad portfolio of space capabilities. He likewise served as Director, Space Acquisition for the Secretary of the Air Force (Acquisition, Technology, & Logistics), Vice Commander, Space and Missile Systems Center (SMC) supporting all activities associated with the $13B portfolio of Air Force space programs, and System Program Director, Space Superiority Systems, at SMC–the Wolfpack.
With more than thirty years of experience leading and driving large, diverse organizations through significant and pivotal change, Mark is skilled in building, articulating, and executing complex strategies, $Billion budgets, and program efforts across multiple levels of equity. He has had extensive interface with Industry, Congress, the Executive Office of the President, Corporate Boards, and Department of Defense oversight organizations.
Mark received a Bachelor's degree in Business Management and Finance from the Florida State University and a Master of Science in Operations Management / Industrial Production from the University of Arkansas. He twice served in fellowships—first on Capitol Hill as a Legislative Fellow, then with Deutsche Bank, London UK as part of the Secretary of Defense Corporate Fellows Program. He also worked at Pratt & Whitney Government Engines and Space Propulsion as part of an Education with Industry fellowship. Mark has vast experience in government program management, contracting, systems engineering, and agile software development principles primarily focused on space.
---
Related Sessions
New Generation Space Leaders: Leadership Exchange "Speed Mentoring"
Monday, August 23, 2021
2:00 pm - 4:00 pm
Track: New Generation Space Leaders
---