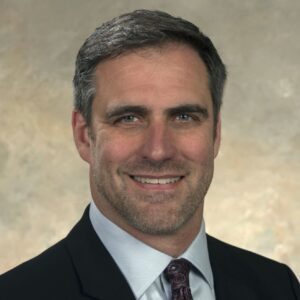 Marshall Smith
Senior Vice President, Space Systems
Nanoracks
Marshall joined Nanoracks in August 2021 as the Senior Vice President for Space Systems. Marshall brings extensive experience in designing and building complex, human-rated space systems. In his role, Marshall will oversee the development of Nanoracks' customer-focused commercial space stations, Outpost platforms, and additional supporting systems, including airlocks and more. He leads these efforts from the Nanoracks Huntsville office.
Marshall comes to Nanoracks having served a long and distinguished career at NASA, most recently as the Deputy Associate Administrator for Systems Engineering, Director for Human Exploration and Director for Cross-Program Systems Engineering.  Marshall led large, integrated teams to develop and implement some of NASA's most critical programs including systems engineering for SLS, Orion, and Exploration Ground Systems. He led the formulation of the Artemis and Moon to Mars plans, including NASA's Gateway, the Human Landing System, and other future systems required for deep space missions.
Marshall received his Bachelor of Science in Electrical and Computer Engineering from the University of Tennessee and a Master of Science in Electrical and Computer Engineering from Virginia Polytechnic Institute and State University. He is the recipient of the NASA Systems Engineering Excellence of the Year Award and the NASA Outstanding Leadership Medal.
---
Related Sessions
Space Exploration Track
Wednesday, April 6, 2022
10:30 am - 5:00 pm
Track: Track Pass
---