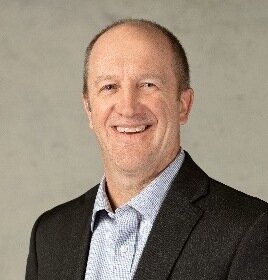 Michael Johnston
Vice President
Booz Allen Hamilton
Michael Johnston is an executive leader in Booz Allen's Aerospace business. Through his leadership, his team delivers technical and programmatic solutions and services to our Air Force Space, NASA, and Nuclear clients. Mr. Johnston oversees business delivery, strategic growth, and staff in key locations, including Colorado, Los Angeles, Utah, Albuquerque, Houston, Florida, and the National Capital Region. Included in Mr. Johnston's responsibility is a unique set of strategic programs that support critical capabilities for national security and space exploration.
Over his two decades with Booz Allen, Mr. Johnston has served in roles of increasing responsibilities and impact in both technical and strategic business development. He previously served as a Location General Manager, overseeing operations of the firm's offices in Colorado Springs, Denver, Los Angeles, Albuquerque, Omaha, and Nevada. He also led the firm's Engineering Functional Community, where he guided the firm's Engineering community of over 3,000 staff to standardize the firms engineering practice and training.
Prior to Booz Allen, Mr. Johnston supported the Iridium development and fielding program and led the team that tested the first Iridium constellation at Motorola. Earlier in his career, he performed flight testing on both commercial and military aircraft for McDonnell Douglas, where he directed takeoff and landing performance testing on the first C-17 aircraft. Throughout his career, He has been a key liaison between the development and operational communities in the fielding of large-scale systems and is an acknowledged subject matter expert in aircraft performance, satellite systems, and terrestrial wireless communication protocols.
Mr. Johnston is certified as a Systems Engineering professional and Project Management professional.
He holds a master's certificate in project management from the George Washington University School of Business and a B.S. in aerospace engineering from West Virginia University.
---
Related Sessions