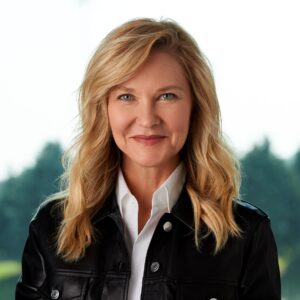 Monica Palko
Chief Legal & Administrative Officer
York Space Systems
Monica Palko is Chief Legal & Administrative Officer of York Space Systems in Denver, Colorado. Her responsibilities center on government and commercial contracting, legal and regulatory compliance, and corporate governance. Ms. Palko and her team
are passionate about revolutionizing the satellite industry through use of creative contracting vehicles and optimal resource deployment.
With more than thirty years of experience in the public and private sectors, Ms. Palko is an experienced general counsel, compliance lead, and board advisor. In current and prior roles with Fortune 100 and FTSE 50 companies, Ms. Palko has been responsible for all legal, risk, and compliance matters of growing businesses. Since moving in- house nearly twenty years ago her primary responsibilities have been advising boards and executive leadership in the technology, defense, and manufacturing industries.
Ms. Palko is a National Association of Corporate Directors Governance Fellow and was named by the World Intellectual Property Forum to the list of Most Powerful Woman In Intellectual Property (2021). She serves on the Global Board of Directors of the 45,000-member Association of Corporate Counsel, which promotes excellence in the in-house bar.
Prior to joining York Ms. Palko was Vice President and General Counsel of Lockheed Martin Space. She previously served as the Vice President of Corporate Responsibility of ITT Defense & Information Solutions and as a Trial Attorney in the Commercial Litigation Branch of the U.S. Department of Justice where she resolved government contracting claims on behalf of the United States.
Ms. Palko holds a bachelor's degree in English and a Juris Doctor degree.
---
Related Sessions
Space Law and Regulation Track
Monday, April 17, 2023
10:00 am - 5:00 pm
Track: Track Pass
---