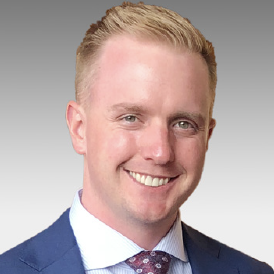 Patrick Moore
Systems Engineer
United Launch Alliance
Patrick Moore is a systems engineer in the Chief Engineer's Office at United Launch Alliance (ULA). In his current role, Moore provides technical leadership as a chief engineer delegate across a wide range of ULA efforts spanning mission integration and launch vehicle development projects.
Most recently, Moore was the Systems Integration lead for the GEM 63 solid rocket booster development and integration on the Atlas V rocket. Prior to that, he was the lead systems engineer on the development and integration of the Northrop Grumman-provided third stage for the successful launch of the Delta IV Parker Solar Probe mission, which earned the 2019 Aviation Week Program Excellence Award. Moore is also recognized for his work as one of ULA's light commentators where he provides technical commentary for ULA's public launch broadcasts.
Moore started his career at ULA in 2009 and has held several different positions, including test engineer at ULA's West Coast launch facilities and Mission Integration systems engineer. Moore holds a Bachelor of Science in Mechanical Engineering from Gonzaga University and a Master of Engineering in Engineering Management from the University of Colorado.  He enjoys spending free time with his wife and 1-year-old son, as well as fly fishing and golf.
---
Related Sessions