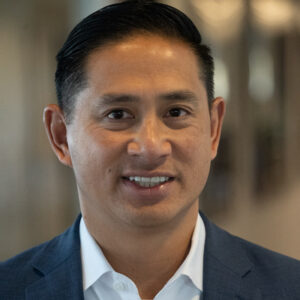 Richard Aves
Executive Vice President, Mission Solutions
Parsons Corporation
Rich is the Executive Vice President and lead for Parsons' Mission Solution sector. He guides a market of over 1400 staff, delivering engineering, integration, and technology solutions to clients across the intelligence community, DoD, and commercial sectors. These solutions include Satellite Launch Integration, Space Situational Awareness, Electronic Warfare Capabilities, Hardware Integration, Cloud Application Development, Modeling & Simulation, DevSecOps Engineering, Satellite Ground Station Capabilities, and ISR Products. Prior to this role, he served as the Senior Vice President for Business Development for the Parsons Space & Geospatial Solutions market, leading captures for $300+million opportunities with a track record of success. Rich came to Parsons as part of the acquisition of OGSystems® in January 2019, where he served in multiple Partner roles, the last of which was as their Chief Growth Officer.
Prior to his role at OGSystems, Rich worked at Booz Allen Hamilton as a management consultant and program manager. He provided strategic planning, technology integration, and organizational design/change management expertise to senior executive clients throughout the U.S. Intelligence Community.
Rich began his professional career as a Navy P-3C Naval Flight Officer flying anti-submarine warfare and ISR missions across Europe and the Caribbean. Rich has a deep background in space systems, having served for 14 years (active and reserve) as a naval officer at the National Reconnaissance Office.
Rich holds a B.S. in Industrial Engineering from Northwestern University, an M.B.A. from George Mason University, and a Change Management Advanced Practitioner Certification from Georgetown University.
Originally from Miami, FL, Rich resides in Clifton, VA. with his wife Maria and daughters Gabriela, a sophomore at Penn State, and Daniela, a high school junior.
---
Related Sessions