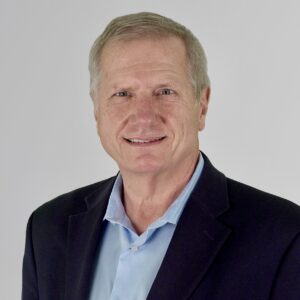 Rick Lober
Vice President and General Manager
Hughes Network Systems, LLC
Defense & Intelligence Systems Division
Rick Lober, vice president and general manager at Hughes Network Systems, LLC (HUGHES), leads the company's Defense and Intelligence Systems Division (DISD) in serving U.S. and allied defense and intelligence organizations worldwide with advanced SATCOM solutions, including fixed VSAT and Mobilesat systems, network management, ground and airborne communications on the move, and classified programs.
Under Mr. Lober's leadership, the Defense team has won programs such as: SATCOM for the General Atomics Predator UAV; mission management for the U.S. Air Force Space and Missile Command's Protected Tactical Enterprise System (PTES) and Enterprise Management and Control (EMC) program; the application of Artificial Intelligence and Machine Learning techniques for the U.S. Army's Narrowband SATCOM network; and specialized terminal development for the U.S. Special Operations Command (SOCOM).
From his early days as a design engineer, Mr. Lober brings more than 25 years of experience with COTS and full MIL communications and intelligence programs. Having earned a Bachelor Degree and Master of Science Degree in Electrical Engineering from the University of Illinois, Urbana, Mr. Lober is a member of Eta Kappa Nu, Tau Beta Pi, TEC, IEEE, AFCEA, AUSA, AAAA, AUVSI and the Society of Satellite Professionals International (SSPI) and holds a patent on cellular communications for emergency response.
Consumers, businesses, governments and communities around the world benefit from the connected experiences enabled by Hughes technologies and services. To learn more, visit our website at www.hughes.com or follow us on Twitter @HughesConnects and on LinkedIn at www.linkedin.com/company/HughesConnects.
---
Related Sessions