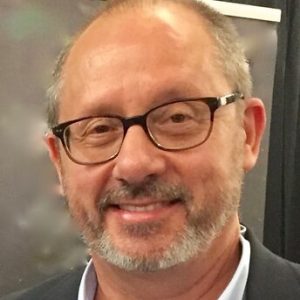 Robert Zitz
National Security Consultant
SpaceLink
Robert Zitz is President of Robert Zitz & Associates, LLC. He advises companies and U.S. Government agencies involved in defense, intelligence and homeland security missions and has a record of business growth and mission success. With over 40 years experience in government and industry, Zitz is widely regarded as a visionary with the technical and political acumen to turn concepts into reality. He is an expert in the fields of GEOINT, intelligence satellites, Multi-Int and open source analytics. Before joining industry he was an Intelligence Community veteran who rose from the rank of entry-level intelligence analyst to SES-6 and Deputy Under Secretary. Zitz' s executive experience spans Army Intelligence, CIA, NGA, DHS, Secret Service and NRO.
From 2011-2019, Zitz held Senior Vice President positions leading strategy and business development, marketing and communications and government relations at the large defense and aerospace firms SAIC, Leidos and Maxar Technologies.
From 2009-2011, Zitz served as Deputy Director of the Mission Support Directorate for the NRO where he led several hundred technical personnel deployed worldwide. He oversaw a very large technology program designed to rapidly deliver technology solutions to users.
From 2007 – 2009, Zitz served as Deputy Associate Director of the United States Secret Service. In this role, he guided transformation efforts needed to modernize the elite law enforcement agency. He established and led agency-wide investment governance processes and defined and successfully delivered technical proposals which led to a several hundred million dollar budget increase for the agency.
From 2006 – 2007, Zitz was Deputy Under Secretary of Preparedness at DHS. He managed 1,800 employees and oversaw $3-billion in programs. He guided the department's preparedness work including Infrastructure Protection, National Communications, Cyber Security, State and Local Grants, Exercises and Assessments, Fire Administration, Ready.Gov, and the Chief Medical Officer. Zitz served concurrent roles as Deputy Under Secretary, Principal Deputy Manager of the National Communications System (NCS), and Director of the National Cyber Security Division during his tenure at DHS. He was also the driving force in DHS behind the establishment of a Secret Service-led, National Computer Forensics Institute in Hoover, Ala., which is a showcase for collaborative training of federal, state, and local law enforcement officials. Zitz co-chaired the DHS Geospatial, Positioning, Navigation, and Timing Executive Committee (GPEC) and established the foundation for geospatial- intelligence capabilities across the department. Zitz was one of only a few career nonpolitical appointee members of Secretary Chertoff's senior leadership team, and he was the first person appointed as a deputy under secretary at DHS.
From 2001 – 2005, Zitz led Research and Development (R&D) at NGA and was a member of the agency's Executive Committee. He guided all the agency's transformation activities. He was the Intelligence Community's leading architect of a Multi-Int fusion approach to tasking, collection, processing, analysis, and dissemination of intelligence. His work on Multi-int was ground breaking, and the results continue to reverberate throughout the community today.
Prior to 2001, Mr. Zitz served in a variety of analytical, policy, budget, and technology roles, including counterterrorism support to the Army's Delta Force.
---
Related Sessions
Building a Digital Force
Wednesday, August 25, 2021
3:10 pm - 4:10 pm
Track: Symposium Program
---