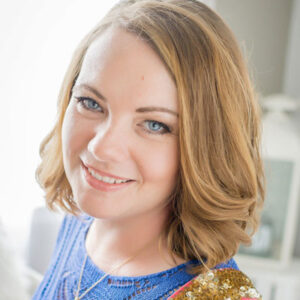 Allison "Rosie" Suerdieck
Senior Policy Analyst
U.S. Space Command
Rosie Suerdieck is the Senior Policy Analyst for U.S. Space Command. She began her career in 2002 as an intern for U.S. Senator John Ensign and was hired as full-time personal staff for Ensign upon her graduation from the University of Nevada, Reno. After about a year, Suerdieck was promoted to the position of Legislative Aide. In late 2004, she accepted a Legislative Assistant position with the office of U.S. Congressman Jon C. Porter and focused on energy and public land issues for Nevada's Congressional District 3.
Upon marrying her active duty husband, Suerdieck's professional career took a strategic pause while she raised a young family.  During that time, she supported military families as Key Spouse and Key Spouse Mentor for U.S. Air Force communities at Los Angeles Air Force Base, California, and Johnson Space Center in Houston, Texas. Suerdieck completed her Master of Arts in Government from Johns Hopkins University in 2018. That same year, Suerdieck began working at Air Force Space Command as a Historian, where she led key projects such as the Air Force Space and Missile Pioneers Awards. In 2020, Suerdieck was selected to work in her current position at U.S. Space Command.
Suerdieck is an active member of the Colorado Springs community. She performs duties as Vice President of the Board of Directors for Mountain View Academy, and spoke about the importance of civic discussions with children for TEDxColoradoSprings in July of 2020. Suerdieck also proudly serves as Key Spouse Mentor for the U.S. Space Force's Space Operations Command, where she works to build strong relationships among U.S. Space Force families.
---
Related Sessions
New Generation Space Leaders: Leadership Exchange "Speed Mentoring"
Monday, August 23, 2021
2:00 pm - 4:00 pm
Track: New Generation Space Leaders
---