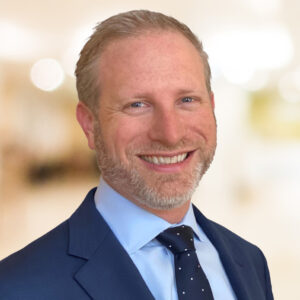 Ryan McKeon
Partner, Defense Strategy Leader
Guidehouse
Ryan McKeon helps Defense clients better accomplish their missions. He is an award-winning, consistently high-performing executive with deep experience across management consulting and technology. He draws on his experience and training with the most prestigious consulting firms to help government clients solve their most complex challenges.
Ryan leads Strategy and Growth for the Defense segment of Guidehouse, the third largest consultancy to the federal government and a leading provider of systems engineering and integration, digital, logistics, program management, and consulting solutions to the U.S. Air Force, Space Force, and other agencies.
Ryan is considered an expert in Guidehouse and industry for digital transformation, agile software development, and weapon system program support. He has led or supported a diverse portfolio of engagements across strategic planning, business transformation, business systems, ERP, financial management, enterprise risk management, workforce planning, sustainability, energy, supply chain, supply chain risk management, cost reduction, Governance Risk and Compliance (GRC), cybersecurity and the Risk Management Framework, internal controls, and program management. Functionally he is considered a leader in national security and Defense matters, especially regarding the U.S. military.
---
Related Sessions
30-Minute Session with Guidehouse
Thursday, April 7, 2022
1:00 pm - 1:00 pm
Track: Virtual Session
---