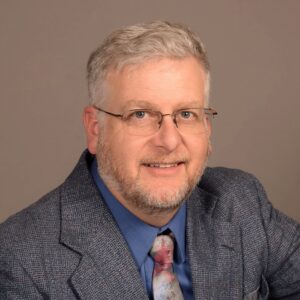 Scott McLaughlin
Executive Director
Spaceport America
Scott A. McLaughlin is a highly experienced engineer and executive with a diverse background in both design and business. He has worked in both the private and government sectors and has traveled around the world installing, maintaining, and marketing specialized wind radar systems. His innovative designs support space launch, test ranges, aviation operations, weather service networks, atmospheric research, pollution studies, and shipboard-based wind measurements. Users include research and defense agencies such as NASA, NOAA, DOE, U.S. Army, U.S. Navy, U.S. Air Force, universities, as well as customers in Spain, Taiwan, India, UAE, Thailand, Kuwait, Mexico, Samoa, and Colombia.
Having worked on both sides of the negotiating table, Mr. McLaughlin understands the difficulties and advantages present in both private business and government operations. As a technical innovator, a founder, and an executive of a new business unit, he also appreciates the trials and tribulations of entrepreneurial companies looking for funding while working to "cross the chasm" and to make their mark on the world. In working with and for the federal government at White Sand Missile Range in southern New Mexico, NASA at Johnson Space Center, the National Oceanic and Atmospheric Administration in Boulder, Colorado, and now the State of New Mexico, Mr. McLaughlin also embraces the challenge of how best to honor taxpayer funded activities.
Mr. McLaughlin was born and raised in New Mexico. After graduating from New Mexico State University with a B.S. in Electrical Engineering, he moved to Texas, then Colorado where he established a radar design and manufacturing business. After being acquired by a similar small company, and a 25-year absence from New Mexico, he returned home to the Land of Enchantment to work and play in the vast and beautiful Chihuahuan Desert and mountains of the southwest. With a life-long love of space and aviation, Scott found a dream job as Director of Business Development at Spaceport America. In March of 2021, he was selected as the new executive director of Spaceport America.
---
Related Sessions
Salon Luncheon: New Mexico Partnership
Tuesday, April 5, 2022
12:15 pm - 1:30 pm
Track: By Invitation Only
---