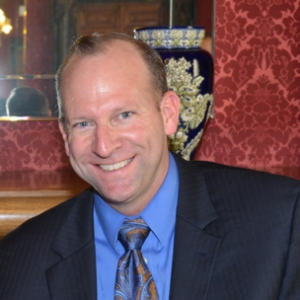 Scott Van Sant
Manager, Space Situational Awareness (SSA) Data Sharing Program
USSPACECOM-EAST
Mr. Van Sant is assigned to United States Space Command, Offutt Air Force Base, Nebraska in the Strategic Engagement Division.  He is currently the Manager of USSPACECOM's SSA Data Sharing Program.
Mr. Van Sant served 20 years in the United States Air Force in various capacities from a Missile Combat Crew Commander at Grand Forks AFB, ND to an Undergraduate Space and Missiles Instructor and a Flight Commander in the 2nd Space Launch Squadron at Vandenberg AFB, CA.  Scotty culminated his career at USSTRATCOM wherein he had been a Liaison to the DoD Human Space Flight Office, the Operationally Responsive Space Project Officer, and lastly an Executive Officer to the Global Strike J3.
Since 2012, Scotty's team at USSTRATCOM, now USSPACECOM has successfully negotiated and concluded SSA sharing agreements with 26 nations, 99 commercial companies and recently three academic institutions.
In his spare time, Scotty enjoys the occasional fermented beverage and plays as much golf as he can.
---
Related Sessions
New Generation Space Leaders: Leadership Exchange "Speed Mentoring"
Monday, April 4, 2022
2:00 pm - 4:00 pm
Track: New Generation Space Leaders
---