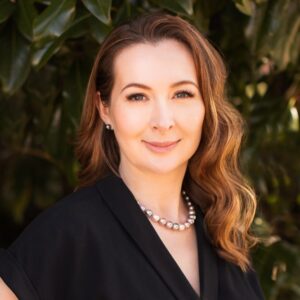 Sian Griffiths
Partner, Digital & Analytics Transformations
McKinsey & Company
Sian Griffiths is a Partner in McKinsey's Washington, D.C., office and leads the Firm's digital and data transformation work in defense and security for both the public and private sectors. She specializes in achieving mission impact in complex regulated and classified data environments to improve efficiency, cycle time, and mission capability.
Sian's recent experience in the U.S. public sector includes working with senior stakeholders and front-line personnel at a U.S. Military Service to develop a comprehensive, service-wide digital strategy and roadmap. This roadmap included initiatives to accelerate, de-risk, and reduce program delivery costs, drive data accessibility for decision-making in acquisitions, and build the necessary service-wide talent to execute digital efforts. Sian has also supported a U.S. Military Program Office in running a fully digital procurement program, including applications of digital engineering, influencing RFP requirements, building skills within the program office, and understanding the ROI of long-term technological investments.
In the commercial sector, Sian served a large telecom network provider on data and digital initiatives and approaches to improve profitability, network resilience, and growth in the private sector. At a top defense prime contractor, she led the foundational data efforts in a technological transformation where 80% of a multi-billion-dollar portfolio of digital initiatives required data and architectural delivery. Sian built an enterprise-wide methodology for improving data, establishing a common reference architecture, illuminating shifts in demand for technical talent, and standing up a digital war room for technical delivery.
Sian has published on various topics, including deploying artificial intelligence (AI) in the public sector, leveraging sensitive data in analytics, executing data transformation in security and defense, closing the gender gap for technical talent, and the ethical management and use of data.
Sian has a master's in International Affairs with a focus in Security and Defense from Columbia University. She also has a master's in Human Sciences with an emphasis in Organic Chemistry from the University of Oxford. Before joining the Firm, Sian worked in the intelligence community.
---
Related Sessions
Digital Engineering and Digital Twins
Thursday, April 7, 2022
10:05 am - 11:05 am
Track: Symposium Program
---