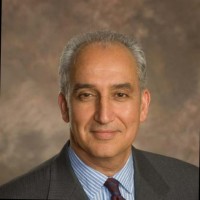 Soheil Mehrabanzad
Assistant Vice President, Business Development
Hughes Network Systems, LLC
Defense & Intelligence Systems Division
Soheil Mehrabanzad serves as assistant vice president of Business Development for the Defense & Intelligence System Division of Hughes Network Systems, LLC (HUGHES), focusing on technology strategy for civilian and defense client implementations. With expertise in broadband communications technologies and solutions for Intelligence, Surveillance & Reconnaissance (ISR), wireless networks and global foreign militaries, Mr. Mehrabanzad engages with U.S. Department of Defense (DoD) clients to enable agile, secure, and resilient MilSatCom and enterprise digital solutions worldwide.
Throughout his career, Mr. Mehrabanzad has worked across the Hughes organization supporting programs for consumer, enterprise and operator markets, domestically and
internationally. Prior to his current role, he helped established the company's Africa/Middle East business from a base in the UAE. Previously, he supported solutions engineering and sales of wideband time division multiple access (TDMA) networks, packet switching networks, and very small aperture terminal (VSAT) projects.
Mr. Mehrabanzad earned a Bachelor of Science Degree in Electrical and Computer Engineering from the University of Maryland and a Master of Business Administration
Degree from Marymount University. He holds secret-level security clearance.
Consumers, businesses, governments and communities around the world benefit from
the connected experiences enabled by Hughes technologies and services. To learn more, visit our website at www.hughes.com or follow us on Twitter @HughesConnects and on LinkedIn at www.linkedin.com/company/HughesConnects.
---
Related Sessions
Salon Luncheon: Hughes
Tuesday, April 5, 2022
12:15 pm - 1:45 pm
Track: By Invitation Only
---