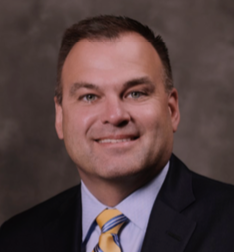 Steve Nordlund
Vice President & General Manager, Phantom Works
The Boeing Company
Steve Nordlund is vice president and general manager of Phantom Works for Boeing Defense, Space & Security. In this position, he oversees an advanced research and development organization responsible for engaging customers through leading- edge visual modeling and simulation; innovating concepts and technologies; prototyping solutions to capture new programs; and developing new businesses opportunities.
Previously, Nordlund was vice president and general manager of Boeing NeXt, a business division he launched, dedicated to building a safe, sustainable and seamless future mobility ecosystem, ranging from electric air taxis to high-speed transport.
Prior to leading Boeing NeXt, Nordlund served as founder and vice president of Boeing HorizonX, a strategy organization that experiments with solutions and business models for disruptive aerospace applications.
Since joining Boeing in 2009, Nordlund has held business development, business line and strategy leadership positions across the enterprise, including as vice president of Autonomous Systems.
Nordlund is on the Board of Directors of SparkCognition, an artificial intelligence and machine learning technology leader based in Austin, Texas. He also serves on the Board of Trustees of Embry–Riddle Aeronautical University, and on the Board of the St. Louis Regional Advanced Manufacturing Innovation Center (AMICSTL).
Nordlund has a Bachelor of Science degree in aviation management from Embry-Riddle Aeronautical University and a master's degree in business administration from the University of Florida. He is a licensed pilot and is involved in volunteer work related to non-profit educational organizations.
---
Related Sessions