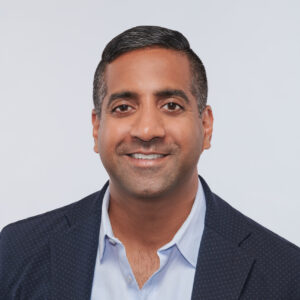 Tejpaul Bhatia
Chief Revenue Officer
Axiom Space
With 25 years of startup and strategic leadership experience at some of the world's biggest companies and three investor-backed, high-growth startups, Tejpaul Bhatia leads revenue generation and future monetization strategy for the commercial development of space as Chief Revenue Officer at Axiom Space. Prior to joining Axiom, he led External Strategic Narrative for the Office of the CIO at Google, where he met with C-suite executives at Fortune 100 corporations to discuss the future of work, supporting over $4B in sales pipeline.
Tej first joined Google as the Startup Ecosystem Manager in New York to establish and grow Google Cloud's presence with startup founders, venture capital firms, and family offices; he previously was an Entrepreneur in Residence at Citi Ventures. As a startup founder for 10 years prior, Tej served as Chief Operating Officer for an educational technology company, Explain Everything, CEO of video chatting platform Chatwala, and CEO of Kaptur, an app that enables users to instantly aggregate all photos taken at any event in seconds. Before founding Kaptur, Tej was Senior Manager of Product and International Strategy for ESPN, where he launched ESPN3 in the US, Mexico, Brazil, and Europe.
Tej holds a bachelor's degree in computer science from Columbia University. He has served in non-profit leadership and board positions at the Make-A-Wish Foundation and the Startup Leadership Program.
---
Related Sessions
Space Exploration Track
Wednesday, April 6, 2022
10:30 am - 5:00 pm
Track: Track Pass
---