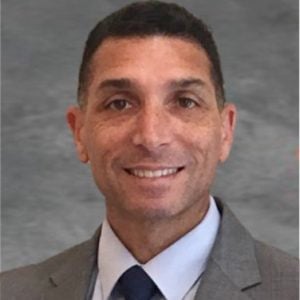 Thomas Dorame
Senior Vice President, Symposium 365
Space Foundation
Dorame joined the Space Foundation in September 2018 after serving more than 30 years in the U.S. Army. He is based at the Space Foundation's Washington, D.C., office, currently located in Arlington, Va. 
His last assignment was as the U.S. Army Legislative Affairs Principal Military Deputy, where he was responsible to the Secretary of the Army on congressional issues. He communicated, coordinated and synchronized Army policies, programs and legislative objectives with Congress. He also advised Army leadership on key congressional issues and on developing effective relationships with Congress.  
Previously, Dorame was the Director of U.S. Army Future Force Initiatives (Force 2025). In this role, he was responsible for planning and harmonizing the multi-year effort as part of the Army's comprehensive strategy to develop emerging land-power concepts and capabilities, and innovative solutions to develop the future Army forces. He led the Army's strategic enterprise, which included Army agencies, organizations and industry partners, to orchestrate and integrate the Army's modernization efforts. 
Dorame is a graduate of the United States Military Academy and holds a bachelor's degree in economics and a master's degree in national security strategy from Georgetown University. He also has a master's degree in strategic studies from the United States Army War College. His military career highlights include command assignments at numerous levels, and operational deployments to: Operation Desert Storm (Kuwait: 1991); Operation Joint Endeavor (Bosnia: 1996); and Operation Iraqi Freedom (Iraq: 2003, 2008, 2010).
---
Related Sessions