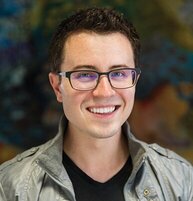 Tim Ellis
Chief Executive Officer
Relativity Space
Tim is cofounder and CEO of Relativity Space. Disrupting 60 years of global aerospace manufacturing, Relativity is the first and only aerospace platform to integrate machine learning, software, and robotics with metal 3D printing to design, print and fly rockets in days, with the long-term goal of building humanity's multiplanetary future. Since co-founding Relativity, Tim has helped change the future of space exploration by expanding the possibilities of additive metal manufacturing. Under his leadership, Relativity developed Stargate, the largest robotic metal 3D printer in the world which produces Terran 1, the world's first entirely 3D printed launch vehicle, and Terran R, the first fully reusable, entirely 3D printed rocket. Terran 1 is the most presold rocket in history, with multiple contracts from both private and government entities, including a U.S. Department of Defense (DoD) contract, facilitated by the Defense Innovation Unit (DIU), a Venture Class Launch Services Demonstration 2 contract with NASA as well as an on-demand satellite launch contracts with Iridium and Telesat.   
Tim played a leading role in closing hundreds of millions of dollars in partnership with the U.S. Government, including securing the first-ever US Air Force launch site award to a venture-backed company at Cape Canaveral, and exclusive 20-year agreements for multiple test sites and a 220,000-square-foot factory at NASA Stennis Space Center.   
Prior to Relativity, Tim was responsible for bringing metal 3D printing in-house at Blue Origin and served as a Propulsion Development Engineer on Crew Capsule RCS thrusters, BE-4, and New Glenn. He holds an MS and a BS in Aerospace Engineering from USC, where he helped launch the first student-designed and built rocket into space, together with Relativity Co-founder and Executive Advisor Jordan Noone.  
Tim has testified to the U.S. Senate on commercial space policy and is the youngest member on the National Space Council Users Advisory Group by nearly two decades, directly advising the United States White House on all space policy. He also serves on the World Economic Forum as a Technology Pioneer, and has been honored as an MIT 35 Innovators Under 35 and "30 Under 30" from Business Insider, Forbes, and Inc. Magazine. Relativity is backed by leading investors including Baillie Gifford, Blackrock, BOND, Coatue, Fidelity, General Catalyst, ICONIQ Capital, K5 Global, Mark Cuban, Playground Global, Social Capital, Tiger Global, Tribe Capital, Y Combinator, and 3L.   
---
Related Sessions
Game Changers
Thursday, August 26, 2021
2:00 pm - 3:00 pm
Track: Symposium Program
---