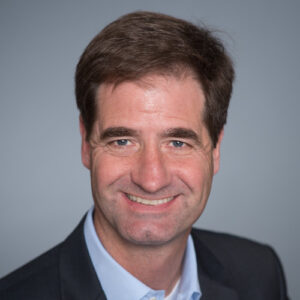 Tom Gillespie
Managing Partner
In-Q-Tel
Tom Gillespie serves as a Managing Partner on In-Q-Tel's Investment Team, where he is responsible for identifying commercial, venture capital-backed technologies that address challenges faced by the Intelligence Community. Since 2014, he has had a particular focus on commercial space technology and has led investments in well over a dozen space technology ventures, including launch vehicles, small satellite constellations, space situational awareness, and satellite componentry investments.  In addition to space deals, he has led IQT investments in the areas of robotics, materials, power sources, and autonomous systems, as well as several analytics ventures.
Prior to IQT, Tom was a Strategy Consultant at Booz Allen Hamilton, serving clients in the aerospace, financial services, and government (national security and defense) sectors. Previously, he co-founded LaunchFuel, a venture commercialization firm that created, developed, and advised early-stage technology businesses; Tom also directed numerous business and technology strategy projects with Global 2000 clients for AT&T Solutions. Earlier experience includes positions in international privatization and the United States Congress, where he focused on telecommunications, space, financial services, and foreign affairs issue areas.
Tom earned a B.A. from Stanford University, and an M.B.A. from the Wharton School of the University of Pennsylvania.
---
Related Sessions
Space Finance Track
Monday, April 4, 2022
10:00 am - 3:00 pm
Track: Track Pass
---