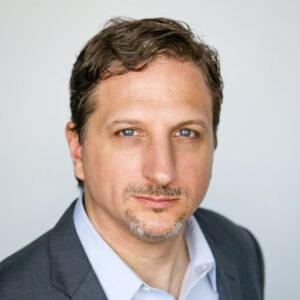 Tom Markusic
Chief Executive Officer
Firefly Aerospace
Chief Technology Officer
Dr. Tom Markusic, an Ohio native, holds a Ph.D. in Mechanical and Aerospace Engineering from Princeton University and has twenty years of aerospace technical and business experience. Prior to co-founding Firefly, Tom served in a variety of technical and leadership roles in NewSpace companies: Vice President of Propulsion at Virgin Galactic, Senior Systems Engineer at Blue Origin, Director of the Texas Test Site and Principal Propulsion Engineer at SpaceX. Prior to his NewSpace work, Tom was a civil servant at NASA and the USAF, where he worked as research scientist and propulsion engineer. He has a comprehensive theoretical and experimental background in propulsion-related disciples such as high temperature gas dynamics, plasma physics, thermodynamics, and combustion chemistry.
Tom's primary area of research had been electric propulsion (EP), where Tom published approximately thirty EP-related papers derived from his work in developing new thrusters, thruster subsystems, and specialized test equipment. He also has extensive, hands-on experience in flight operations as well as developing and testing chemical propulsion rockets for launch vehicles. Tom has led hundreds of tests on SpaceX's Merlin liquid LOx/RP-1 gas generator cycle (100,000 lbf thrust) rocket engines and associated turbomachinery and components. He contributed to the development of SpaceX's Raptor upper stage engine (LOx/LH2 staged combustion), SpaceX's Kestrel pressure-fed LOx/RP (8,000 lbf) upper stage engines, the Draco hypergolic RCS thruster (100 lbf thrust) and others.
Tom's principle area of technical expertise is rocket propulsion and launch vehicle development. He architected complete launch vehicles, ranging from conventional ground and air-launched vehicles (VG LauncherOne, Firefly Alpha), to futuristic reusable rocket planes (Firefly Gamma).
Firefly is his vision, where he serves as both the CEO and CTO.
---
Related Sessions