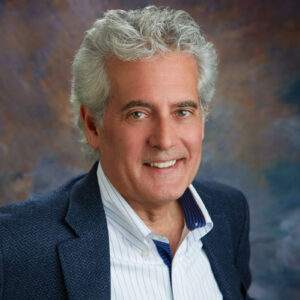 Tony Colucci
Chief Strategy & Commercial Officer
Spacelink
Anthony J. (Tony) Colucci is an international business development and strategy executive, responsible for over $3 billion (US) in deals for communications satellites and systems for U.S. and international governments and commercial companies.
Mr. Colucci took leadership roles in two international start-ups: satellite broadband service in Australia, and satellite TV broadcasting to mobile phones in Dubai. He led successful market entry into Australia, China, Indonesia, and the Middle East, and his achievements include the first western satellite sale in China, and the world's first satellite sale to a bank.
Before joining SpaceLink, he spent 20 years at Space Systems Loral (now Maxar) based in Palo Alto, Calif., where he was Vice President, Business Development. He was responsible for strategic business development, marketing and sales in Asia-Pacific and the Middle East. He led SSL to dominant positions in the Australian and Indonesian markets and opened the markets in China and the Middle East.
Mr. Colucci was Deputy Chairman of KACOMM Communications Pty Ltd, an Australian satellite broadband start-up, responsible for implementing and overseeing Loral's equity investment in KACOMM, which controlled key spectrum assets. His work with KACOMM evolved into leading the conceptualization, development, and implementation of the satellite segment of Australia's National Broadband Network.
Previously, Mr. Colucci spent ten years at Hughes Aircraft Company, working with both the Space and Communications Group in El Segundo, Calif., and the Washington DC office. His responsibilities included business development with the U.S. and foreign governments and international commercial entities. He was also active in lobbying the U.S. government.
Early in his career Mr. Colucci was a member of the technical staff at Rockwell International's Satellite Systems Division in Seal Beach, Calif. He developed signal processing algorithms under a classified "Star Wars" contract.
In 2019 Mr. Colucci and his consulting partner, Dr. Gregory J. Clark AC, effected the strategic acquisition of a struggling satellite communications start-up by EOS Defense Systems USA. Since that time he has played a crucial role in establishing the SpaceLink business.
He earned his Bachelor of Science in Astrophysics from the University of New Mexico, and his master's degree in Business Administration from the Wharton School of the University of Pennsylvania. He lives in New Mexico with his family and manages the family real estate investment business.
---
Related Sessions
Leveraging the Synergy of Proliferated LEO and GEO Systems for National Security Missions
Wednesday, April 6, 2022
10:45 am - 12:00 pm
Track: Symposium Program
---