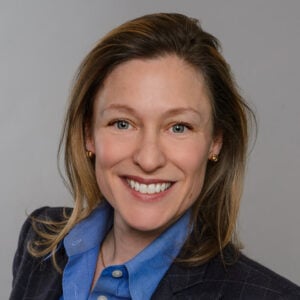 Lee Steinke
Program Management and Strategy
Space Foundation
Lee Steinke is an aerospace and defense industry executive consultant and advisor currently working on business and technical projects for commercial, military, and non-profit clients, including Space Foundation's Center for Innovation & Education. She also hosts Conversations for the Future, a monthly space conference. 
Her 20-year career as a scientist and executive has covered multiple industries. Prior to being in the aerospace industry, Lee was engaged in the energy industry working with several companies including WPX Energy and Texaco. In these roles, Lee was a key decision-maker for capital budgets reaching $760 million a year. She has led and managed multidisciplinary teams that added over a billion dollars in value through operational and technical improvements determined from science, engineering, and data analytics; turnaround of failing industrial processes; identification of new opportunities; and startup of newly acquired business units.  
Lee is well published as a key contributor to many technical publications encompassing big data analytics, geology and geophysics, operational optimization, risk and uncertainty, integration of science and engineering, drilling rig design, and reservoir simulation. A Licensed Professional Geologist, she was Chair of the Advisory Board for the Rocky Mountain Association of Geologists and is now learning new things about space resources. She is a sought-after speaker, panelist, panel moderator, and host across industries. 
Lee holds an MBA from The Wharton School at the University of Pennsylvania, an MS in Geology and Geophysics from Yale University, and a BA with Distinction in Geology and Classics from the University of North Carolina at Chapel Hill.    
---
Related Sessions
Workforce Development Track Session
Thursday, April 7, 2022
9:00 am - 11:45 am
Track: Symposium Program, Track Pass
---