The Space Symposium brings together space leaders from around the world to discuss, address and plan the future of space. For first-time attendees and returning registrants, exhibitors and sponsors alike, the caliber of participants, the extraordinary venue and the structure of the agenda create the perfect environment for making contacts and getting business done.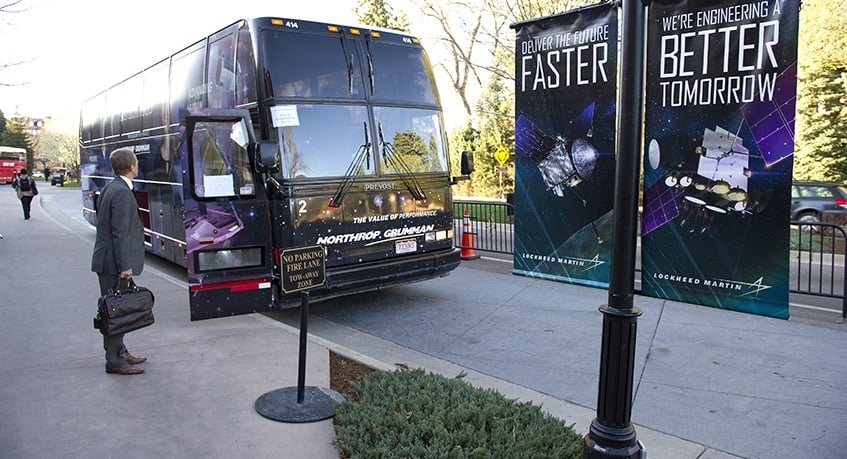 Why Sponsor?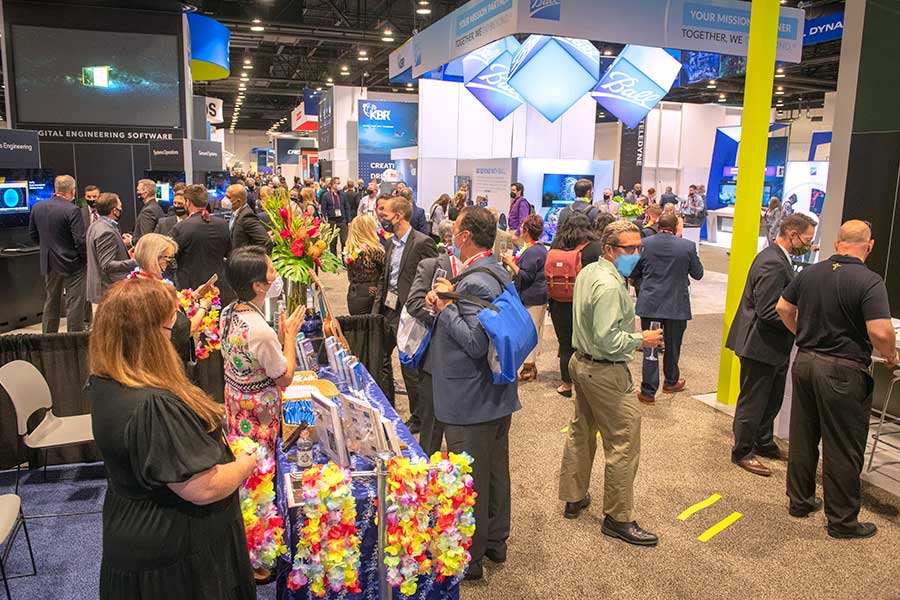 Strengthening name recognition, increasing brand awareness and gaining enhanced visibility among the civil, commercial and national security sectors of the space industry are just some of the benefits that our sponsors achieve time and time again at the Space Symposium. The Space Foundation is pleased to offer exciting sponsorship opportunities that will drive more traffic to your booth and website, provide unprecedented exposure and secure your status as a space industry front runner.
In today's tentative business climate, targeted, effective marketing opportunities are not only critical for attracting new business, they also solidify existing relationships. Knowing that our customers have specific networking, exposure and marketing goals in mind, the Space Foundation devotes the time it takes to customize each sponsorship opportunity for companies both large and small. Don't miss this opportunity to find out more!
Sponsorship Benefits
The following are just a few of the benefits your organization will receive as a co-sponsor of an event or collateral item at the Space Symposium:
Early exposure on the Space Symposium website
Corporate recognition in press releases and event marketing collateral
Onsite visibility among key decision-makers and influential industry leaders
Relationship building with new and old customers
Open new avenues of communication with prospective clients
Networking and meeting opportunities with aerospace, military and government leaders, and industry entrepreneurs
Sponsorship Opportunities
For more information on sponsorship opportunities, please contact Corporate Services:
[email protected]
+1.719.576.8000
To discuss a customized sponsorship package that meets your objectives and budget, please contact Elizabeth Wagner:
[email protected]
+1.719.576.8000
Corporate tables are also available for all official, seated meals. Please contact 

[email protected]

for more information.