Accessing the 39th Space Symposium Livestream lets you virtually experience the "must-attend" space industry event in real-time or on-demand, regardless of your physical location. Hear the latest industry trends and transformations from global leaders, influential practitioners, and game-changers in the space industry. It's not just another webinar; it's your way to connect to the full 39th Space Symposium experience, all conveniently delivered to your screen at an unbelievably affordable price.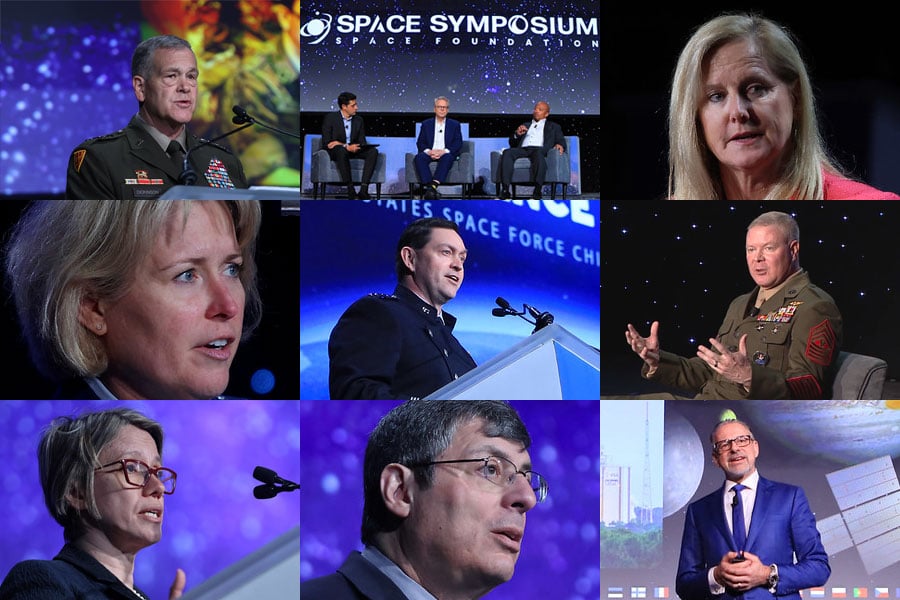 Space Symposium brings together over 10,000 professionals from every corner of the global space community to Colorado Springs, CO. This incredible gathering includes representatives from commercial enterprises, government agencies, defense organizations, scientific communities, technology innovators, and educational institutions. Their collective goal? To collaboratively tackle the pressing global challenges of our time and collectively chart the future of space governance, innovation, and exploration.
Experience the 39th Space Symposium Anytime, Anywhere.
Pricing
39th Space Symposium
Livestream
Industry:
$850
Mil/Gov:
$495
Please note that this price provides access exclusively to the Livestream content and DOES NOT GRANT onsite access to the event.
39th Space Symposium Registration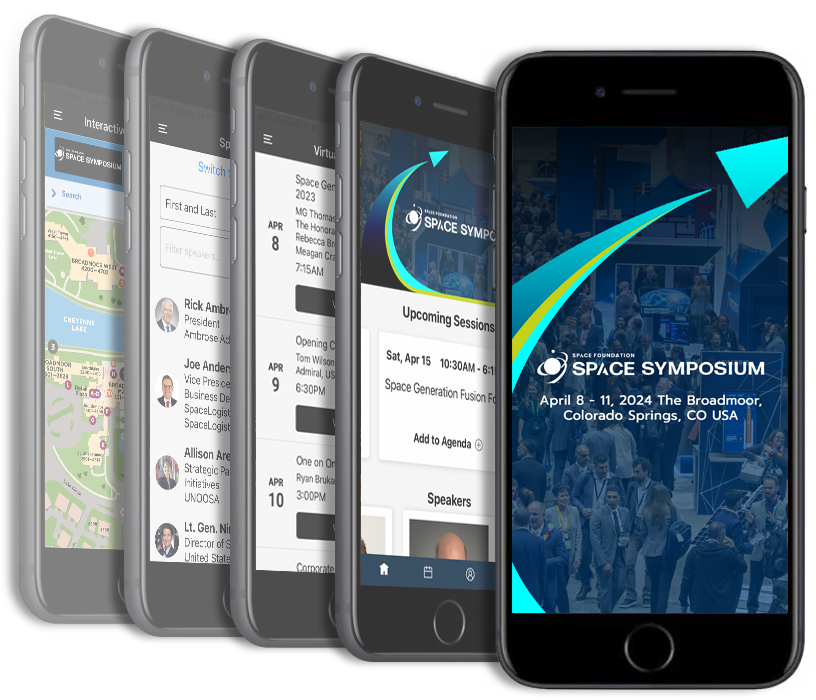 As a Space Symposium Livestream virtual attendee, you gain access to a wealth of benefits:
Insightful Keynotes: Immerse yourself in the knowledge and experience of the U.S. civil and defense leadership, heads of space agencies, and space industry titans representing every facet of the space sector.
Comprehensive Daily Programming: With 6–8 hours of daily programming, you'll be treated to a diverse array of world-renowned speakers, presentations, awards ceremonies, and thought-provoking panel discussions.
Enhanced Content Engagement: Our Livestream platform empowers you to review presented materials precisely and accurately. This feature is particularly handy for taking detailed notes and preparing executive briefings.
Flexibility on Your Terms: Connect with premium Space Symposium content on your own schedule. Don't worry if you missed a live event – our adaptable streaming allows you to catch up on sessions as they unfold.
Your Personal Livestream Event Dashboard
Managing your Space Symposium experience is a breeze with our Event Dashboard. This user-friendly interface provides access to all your live and on-demand content in one place. Create a custom agenda based on your specific interests and preferences. If you're running a little late for a live event, no worries! Our adaptable streaming technology ensures that you can join in and view sessions as they happen in real-time.
Space Foundation invites you to join us for the 39th Space Symposium Livestream as a virtual participant in this global space extravaganza. Connect, learn, and engage with the most brilliant minds in the space industry from anywhere in the world. It's your chance to be a part of shaping the future of space. Don't miss out on this opportunity; secure your Livestream access today!