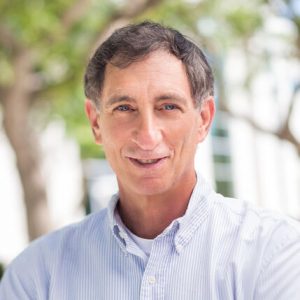 Mark Dankberg
Chairman of the Board, Executive Chairman and Co-founder
Viasat
Mark Dankberg is Chairman of the Board and Executive Chairman of Viasat, Inc. He co-founded the Company in 1986, and held the position of CEO until he became Executive Chairman in November 2020. As Executive Chairman, Mark focuses on advancing the strategic technology and business direction of the Company, as well as shapes the national and global space and broadband regulatory environments that are critical to Viasat's global strategy.
Under his leadership as CEO, Viasat has consistently been one of America's fastest growing technology companies, and has been recognized multiple times by leading business and industry publications including BusinessWeek, Fast Company, Forbes, Fortune, DefenseNews, SpaceNews, and Washington Technology for its leadership. Mark is an acknowledged industry expert in the communications, aerospace and defense sectors and is the leading visionary for a new generation of ultra-high capacity satellite systems. He holds a number of patents in communications and satellite networking technologies; has participated on Department of Defense advisory panels; and has received a number of innovation leadership awards, including his 2018 induction into the CONNECT Entrepreneur Hall of Fame, 2016 Director of the Year award by San Diego-based Corporate Directors Forum, induction into the SSPI Satellite Hall of Fame as well as Via Satellite Magazine's Satellite Executive of the Year.  In 2017, Mark was elected a Member of the National Academy of Engineering.
Mark began his career with the Collins Radio Division of Rockwell International, and at Linkabit Corp. in San Diego, where he held positions in engineering, technical management and business segment management. He earned B.S. EE and M.S. EE degrees from Rice University and is a member of the Rice University Electrical and Computer Engineering Hall of Fame.
---
Related Sessions
LEO Constellations: New Technologies, Business Models and New Challenges
Tuesday, August 24, 2021
3:45 pm - 5:00 pm
Track: Symposium Program
---