Over 10,000 people from every sector of the global space ecosystem connect at Space Symposium each year. Commercial, government, defense, science, technology and education leaders come together to solve challenges and chart the future.
With the Virtual Experience, you can connect with the global space community wherever you are, no travel required. It is not a webinar. It is a full Space Symposium conference ticket at an incredible price!
Pricing
38th Space Symposium
Virtual Experience Platform
Industry:
$750
Mil/Gov:
$495
ACCESS TO VIRTUAL EXPERIENCE ONLY, NO ONSITE ACCESS.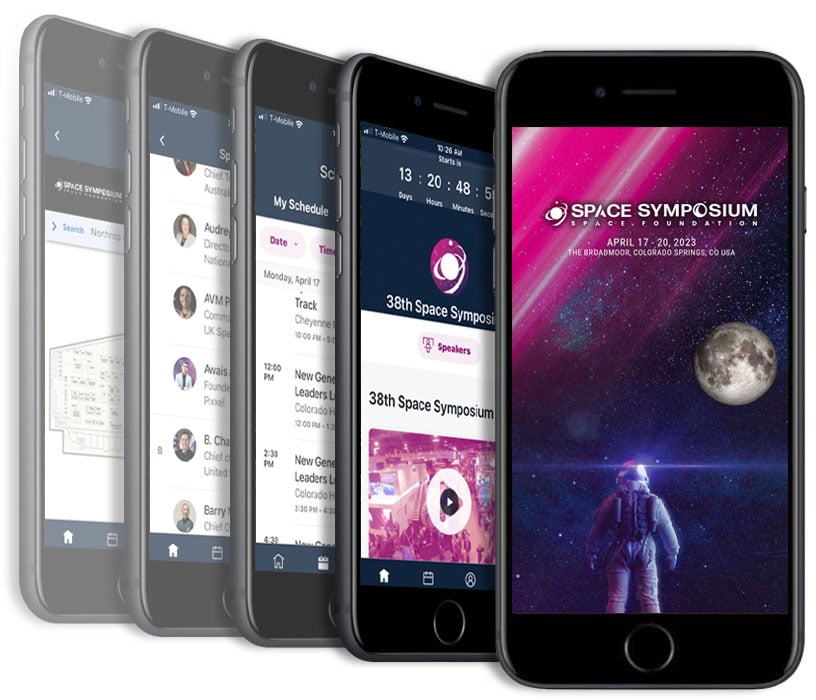 As a virtual attendee, you can:
Hear from over 15 heads of agency and game changing leaders from the commercial, government, defense, science, technology and education sectors.
Access 6–8 hours of programming per day, including world-renowned speakers, presentations, awards and panels.
Review offered presentations with greater precision and accuracy for summary notetaking and executive briefings.
Connect with premium Space Symposium content on your schedule and timeframe.
Get access to all your Space Symposium live and on-demand content through one dashboard. Create a custom agenda based on your interests. Late to a live event? No problem! Adaptable streaming lets you view sessions in real-time.