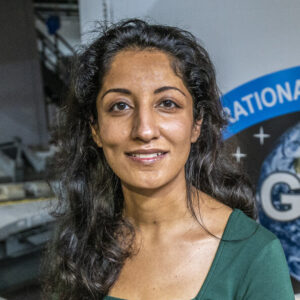 Irene Parker
Deputy Assistant Administrator Systems
National Oceanic and Atmospheric Administration (NOAA)
Irene Parker has 20 years of experience in all facets of information technology, security, enterprise architecture, and satellite ground systems in both public and private sectors.
Mrs. Parker's experience ranges from leading information technology organizations, managing cyber risks, and implementing science and technology solutions. Currently, she serves as the Deputy Assistant Administrator for Systems (DAAS) for the National Environmental Satellite Data and Information Service (NESDIS) which is part of the National Oceanic and Atmospheric Administration (NOAA).
Prior to becoming DAAS of NESDIS, she served as the Chief Information Officer of NESDIS for over seven years. Prior to joining the federal service, she held senior positions at Deloitte Consulting and Accenture. While in the private sector, she was responsible for process engineering, strategic planning, and business development. She received a Bachelor of Science degree in Mathematical Sciences from Johns Hopkins University Whiting School of Engineering in Baltimore, MD and received an Executive Masters in Public Administration from American University.
---
Related Sessions
Climate Data and Space Commerce in a Rapidly Changing World
Thursday, April 7, 2022
11:10 am - 12:00 pm
Track: Symposium Program
---