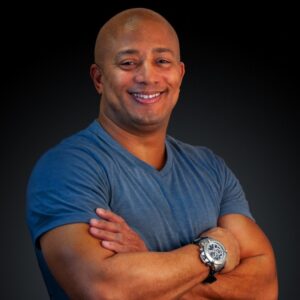 Travis Langster
Vice President and General Manager
COMSPOC Corp.
Travis Langster is Vice President and General Manager of COMSPOC Corp, a global leader in space situational awareness, space domain awareness, and space traffic coordination and management. Through the first-of-its-kind commercial SSA center, COMSPOC delivers precise and accurate space domain awareness to address current and emerging challenges in today's space environment. COMSPOC Corp. operates the Commercial Space Operations Center, Space Data Center, the free space safety service CelesTrak, and provides staffing and resources for the Center for Space Standards and Innovation, a research arm, and the Space Safety Coalition.
Travis has more than 20 years of professional experience in space operations, space intelligence, strategic partnerships, business development, corporate strategy, global marketing & sales, technical management, systems engineering, and diversity planning. Prior to officially establishing COMSPOC Corp. as a separate entity in 2020, Travis was Vice President, DoD and Intel Space at AGI, an Ansys company, responsible for strategy and business development within the national security space community. He began his aerospace career as an engineer with General Electric Aerospace where he focused on the launch and on-orbit operations of Air Force satellite systems. He is a Board member for the Boys and Girls Club of Greater Washington DC and the Future Space Leaders. Travis received a Bachelor of Science degree in aeronautical and astronautical engineering Purdue University. Travis was selected as the 2021 Purdue Alumni Outstanding Aerospace Engineer.
---
Related Sessions
New Generation Space Leaders: Leadership Exchange "Speed Mentoring"
Monday, August 23, 2021
2:00 pm - 4:00 pm
Track: New Generation Space Leaders
---
Space as a Critical Infrastructure
Thursday, August 26, 2021
3:30 pm - 4:30 pm
Track: Symposium Program
---